The Week Ahead: Friday, February 10 through Thursday, February 16, 2017
February 10, 2017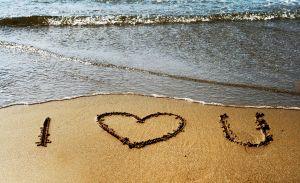 Again we welcome a busy Week Ahead. Two iconic events open the weekend: On Friday the MV Museum opens a new exhibit, Lost and Found, which contrasts and compares Vineyard buildings and streetscapes through the decades.  Then on Saturday, Romancing the Oyster is celebrated at the Lighthouse Grill where the Island's beloved bi-valve struts its stuff in a host of dishes prepared by the restaurant's talented kitchen.  The event supports the MV Shellfish group, thus providing an opportunity to eat well while supporting an integral part of the MV community. Mid-week, Valentine's Day warms the winter chill. Check out which Island restaurants are offering a special place in which to celebrate. FYI: Chilmark Chocolates will be opened daily from Friday, February 10 through Tuesday, February 14  from 11:30 am -4:30 pm.  Happy Valentine's Day to you all!
Friday, February 10
Fish Tales
Local fishermen share their harrowing and humorous fishing stories!
Saturday, February 11
Felted Farm Valentines
Visit our fleecey flock and use wool from our own Cotswold sheep to craft a farm Valentine! Each participant will go home with a valentine to share
Sunday, February 12
Second Sunday Jazz
The public is invited to a live jazz concert featuring John Alaimo on piano, Tauras Biskis on drums and Michael Tinus on bass.
Monday, February 13
MV Playhouse Presents Monday Night at the Movies
Monday Night at the Movies, presented in association with Island Entertainment, screens a diverse selection of classic movies from favorites to lesser known flicks.
Tuesday, February 14
Oscar Nominated Movies at the VH Library
The Vineyard Haven Public Library will be presenting a film series featuring Oscar Nominated Movies.
Wednesday, February 15
Tisbury Art Bar
This winter, paint away the cold with a few easy steps. Sign up for one of our Tisbury Art nights with your friends, bring your favorite beer or wine
Thursday, February 16
Community Dance Class w/ the Yard's "Making It" Program
This class welcomes all ages and abilities. The Yard's professional teaching staff makes every(body) feel comfortable in this movement class.