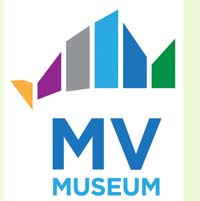 2017
Wed 02/15/2017
6:30 pm - 8:30 pm
Location
Morgan Learning Center
Contact: Katy Fuller
Address: 110 Main Street
Phone: 508-627-4441
Email: [email protected]
Website: http://www.mvmuseum.org
Admission fee: Members $20, Non-members $25
Relevant Link:
Sponsors: Martha's Vineyard Museum
Benefit for:
This winter, paint away the cold with a few easy steps. Sign up for one of our Tisbury Art nights with your friends, bring your favorite beer or wine (we'll provide you with all the painting supplies), and create art. This month, Island artist Marjorie Mason will teach the class. Sip and socialize while you learn to paint like a pro. Reservations required. Call Katy at 508-627-4441 x123 or e-mail [email protected].