Weddings & Events on Martha's Vineyard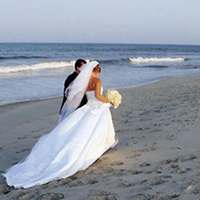 From weddings to golden anniversaries, reunions and landmark birthdays, Martha's Vineyard provides the perfect setting in which to celebrate your special event.  As one of the top wedding destinations in the United States, you'll find Martha's Vineyard's venues, caterers, party planners, florists, musicians and more who are enthusiastic and able to help you create the event of your dreams. For your guests, Martha's Vineyard Online is the one stop location for all the information they will need for accommodations, travel to and from Martha's Vineyard and on-Island transportation options.
Along with our sister publication, Martha's Vineyard Island Weddings magazine, MVOL.com is delighted to help you plan your special occasion on Martha's Vineyard, from simple beachfront ceremonies to lavish formal functions.
Visit Martha's Vineyard Island Weddings magazine >
View All Wedding & Events vendors on Martha's Vineyard >