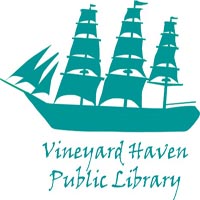 2017
Tue 02/14/2017
7:00 pm
Location
Vineyard Haven Public Library
Contact: Vineyard Haven Library
Address: 200 Main Street
Phone:
Email:
Website: http://www.vhlibrary.org
Admission fee: Free
Relevant Link:
Sponsors: Vineyard Haven Public Library
Benefit for:
The Vineyard Haven Public Library will be presenting a film series featuring Oscar Nominated Movies. Under the terms of our public performance license that allows us to host free screenings at the library, we are not permitted to advertise the title of the film outside the library. Thus we will not include the title but will instead let you take a guess!
Tuesday, February 14, 7 pm
Richard and Mildred Loving made history when their fight for the state of Virginia to recognize their interracial marriage made it all the way to the Supreme Court in 1967. Perfect film for Valentine's Day.  Refreshments served.
Tuesday, February 21st, 7 pm
When twelve mysterious spacecraft appear around the world, linguistics professor Louisa Banks is tasked with interpreting the language of the apparent alien visitors.
Based on the story by Ted Chiang, Story of Your Life. Starring Amy Adams, Jeremy Renner and Forest Whitaker. Refreshments served.
Tuesday, February 28th, 7 pm
The 1982 Ridley Scott film starring Harrison Ford, based on Philip K Dick's novella Do Androids Dream of Electric Sheep? Classic science fiction movie. Refreshments served.