The Week Ahead: Friday, April 27 through Thursday, May 3, 2018
April 27, 2018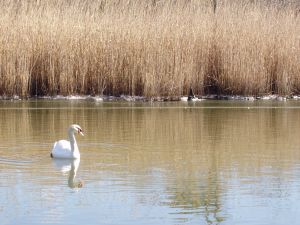 The week ahead brings with it the end of April and the first days of May. That the new season is almost here has been pretty obvious over the past weekends when boats have been filled to capacity and the sidewalks are filled with unfamiliar faces, loads of shopping bags and lots of folks stopping to take photos of all the beautiful scenes to which those who live here have become too accustomed. The weekend especially is full of compelling activities including the weekend-long Spectrum Film Festival, Comedy Night at the Harbor View Hotel, a choice of several outdoor activities at Island farms for both kids and adults, a dance program sponsored by The Yard being offered at the MV Performing Arts Center,some fun and unique pop -up shopping at Featherstone Center for the Arts and more. Check out details for these events and more by clicking here. Spring once it arrives, is a delightful season on Martha's Vineyard. Come and enjoy it and the Week Ahead!
Now through Sunday, April 29
Spectrum Film Festival
Already underway, the Festival continues through Sunday at the MV Film Center, concluding with 'Angels in America.'
Friday, April 27
"Evening of Comedy" at the Harbor View Hotel
Tonight's line-up features Sean Sullivan, Scott Higgins, and Joe Larson.
Saturday, April 28
11th Annual Shearing Day Open House
Come see the alpaca lose their winter coats and explore the farm.
Sunday, April 29
Pop Up Show: Relics & Rarities
Last day to come check out the treasures and oddments at Featherstone Center for the Arts.
Monday, April 30
Fly Tying
Summer's coming – learn how to tie some of the most effective saltwater flies used in Island waters. Or just come to share fishing stories and tying techniques.
Tuesday, May 1
Spring Film Series- Oscar Winning Films at the VH Library
The Vineyard Haven Library invites you to enjoy free Oscar winning films, popcorn and lemonade
Wednesday, May 2
Mid Century Houses: Before and Beyond
Architect Francis Pitt discusses the influences on mid-century modern houses and latter styles.
Thursday, May 3
Tree and Shrub Pruning
Maximize the beauty and output of your trees and shrubs this summer as Polly Hill Arboretum horticulturist/arborist Ian Jochems demonstrates tree and shrub pruning techniques.