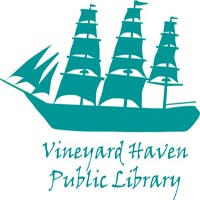 2018
Tue 05/01/2018
7:00 pm
Location
Vineyard Haven Public Library
Contact: Vineyard Haven Library
Address: 200 Main Street
Phone:
Email:
Website: http://www.vhlibrary.org
Admission fee: Free
Relevant Link:
Sponsors: Vineyard Haven Public Library
Benefit for:
The Vineyard Haven Library invites you to enjoy free Oscar winning films, popcorn and lemonade.
7 pm Tuesday, May 1st
This American historical political thriller film directed and produced by Steven Spielberg stars Meryl Streep as Katharine Graham, the first female publisher of a major American newspaper, The Washington Post.
Upcoming films:
7 pm Tuesday, May 8th   Rated R
This film is a period drama film set in London couture world in 1954.  It stars Daniel Day-Lewis as a couturier who takes a young waitress, played by Vicky Krieps, as his muse.