The Week Ahead: Friday, February 9 through Thursday, February 15, 2018
February 9, 2018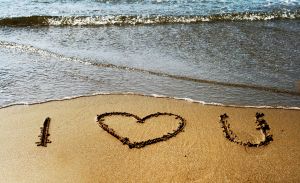 Feeling the love and keeping warm are two tandem themes in the Week Ahead.  Valentine's Day sets the stage for romantic entertainment at a number of Island locations including the MV Film Center (The Met Live: L'Elisir d'Amore) and An Evening of True Romance at Pathways.  Meanwhile, Fat Tuesday turns up the heat with a Big Easy Mardi Gras Pot Luck and The Yard keeps our hearts a'pumpin with an Adult Hip Hop Class.  While you're out and about, get in a romantic frame of mind and stave off February's chill winds with chocolate! You can check out local choices at Chilmark Chocolates up-Island or Not Your Sugar Mama's in Vineyard Haven. Follow up with Romancing the Oyster at the Harbor View Hotel, highlighted below. May all your sugar hearts say, 'I love you' in the Week Ahead!
Friday, February 9
PechaKucha Night
Light up the room with your brilliant, fun or phantasmagorical ideas! Informal and fun gathering in which to share ideas, works, thoughts, travel snaps.
Saturday, February 10
Romancing the Oyster
It's a night of oysters at their most luscious, what more is there to say!. Sample oysters from the Island's community of oyster farmers, taste Executive Chef Richard's oyster inspired bites and learn about the MV Shellfish Group.
Sunday, February 11
Second Sunday Jazz Concert
'Le jazz hot' live featuring Island musicians Eric Johnson and Jeremy Berlin. This month's performance is a recital of jazz solos and duos.
Monday, February 12
Monday Knitting Group
You got this -two days and counting to knit up something to wrap around the one you love! Knitters, spinners, and other yarnslingers meet for fun and crafty conversations at Pathways.
Tuesday, February 13
Open Read: Valentines
S/he loves me, s/he loves me not.  Come to listen to Pathway's love-themed, "I've Looked at Love from Both Sides Now," open read.
Wednesday, February 14
Science On Screen Series 500 Days of Summer
Romantic comedy/drama 500 Days of Summer deconstructs love on screen,  followed by guest Tricia Bennett, MA and LMHC, speaking about "the psychological and biological forces of love and how they are inextricably entwined."
Thursday, February 15
West Side Story Onstage
Romance with an edge takes to the stage in the musical, "West Side Story" presented by students in the MV Regional High School's Performing Arts Department. Continues through Sunday, February 18.