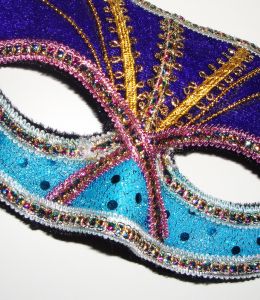 2018
Tue 02/13/2018
5:00 pm - 7:00 pm
Location
Federated Church Parish House
Contact: Alex Mayhew
Address: 45 South Summer St.
Phone: 508-627-4421
Email: [email protected]
Website: http://federatedchurchmv.org
Admission fee: Free
Relevant Link:
Sponsors: Federated Church
Benefit for:
No parade.  No gold coconuts, but Federated Church is having a Big Easy Mardi Gras Pot Luck…emphasis on the easy.  It's free.  It's child friendly.  You don't need to cook Jambalya, but if you do – great!  Just bring an appetizer, soup, salad, entrée or a dessert, and join us on Tuesday evening February 13th, from 5 – 7 pm, at our Parish House on 45 South Summer St. in Edgartown.  Please sing up in advance by calling 508-627-4421 or email us at [email protected]  Want to wear your beads – fine.  Don't have any beads?  We'll have plenty on hand.  Easy!