The Week Ahead: Friday, January 5 through Thursday, January 11, 2018
January 5, 2018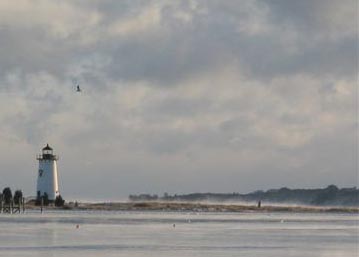 With continuing record breaking cold temperatures, the early days of the new year find us sticking close to home and, though some snow remains, all but the heartiest are avoiding staying out doors for long. As for those wintertime staples, building snowmen and snowball battles, the snow, seemingly freeze dried, refuses to cooperate.  With cabin fever setting in on all ages, Island libraries and others have gamely stepped up to the plate with indoor fun to help burn off some of that excess energy for the young and filling that hankering for something new for the rest of us. Moderating temperatures are anticipated, so with fingers crossed inside our mittens, we hope you all enjoy the Week Ahead!
Friday, January 5
12 Days of Christmas Sale
Just today and tomorrow remain in the 12 Days of Christmas Sale at Louisa Gould Gallery during which a different artist is featured for each day of the sale.
Saturday, January 6
We Dance
Performances by Jesse Keller, Lisa Weiss, David Stanwood, Corinne De Langavant, Tessa Permar Karam Belly Dance and others followed by dancing for all!
Sunday, January 7
Free Community Lasagna Luncheon
Warm up with a hot meal! Free lasagna lunch served 12:30 – 2 pm at The Federated Church in Edgartown.
Monday, January 8
Monday Knitting Group
Stay busy, stay warm, knit some new winter gear and meet for fun and crafty conversations at Pathways. Newcomers welcome; bring your project or a ball of yarn and someone will show you how.
Tuesday, January 9
Movie Night: Dunkirk
Vineyard Haven Library screens this World War II thriller about the evacuation of Allied troops from the French city of Dunkirk before Nazi forces can take hold.
Wednesday, January 10
Kids' Glow Yoga for Ages 4-8
Workshop using glow sticks, glow balloons and music is led by One Love Yoga instructor Emily Histen for ages 4-8 years.
Thursday, January 11
Computer Class: App & Tablet Basics
The Oak Bluffs Library offers this free computer class in App & Tablet Basics. Pre-registration required. Bring your own device.