The Week Ahead: Friday, June 17 through Thursday, June 23, 2016
June 16, 2016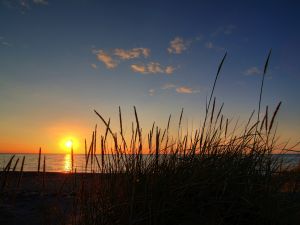 As sunshine prevails and the weather warms up, Martha's Vineyard moves out of doors to find its fun.  This week we celebrate the Summer Solstice, check out waters ports, gather at the Oak Bluffs Harbor for the town's annual harbor festival, head to Featherstone Center for the Arts for a night of music on the outdoor stage.  Please visit our calendar page for a full list of all the fun things to do in the Week Ahead!
Friday, June 17
Annual Museum Summer Opening Party
The annual Museum Summer Opening Party will take place on the lawn of the Edgartown campus. Enjoy food and drink under the tent.  ReMake exhibit opening too.
Saturday, June 18
Oak Bluffs Harbor Festival
Oak Bluffs hosts its annual Harbor Festival celebrating summer with live music, food, arts, crafts on the harbor front from 11am – 5:00pm. Free admission. Rain Date June 21
Saturday & Sunday, June 18 and 19
Paddle Demo Day  & Learn to Windsurf ~ Both at Wind's Up
This is your opportunity to check out kayaks and stand-up paddle boards (Saturday) and try your hand at Windsurfing (Sunday) at Wind's Up on  Beach Rd., Vineyard Haven. Free but registration required.
Sunday, June 19 – Happy Father's Day!
Car-B-Q
Register now to enter your classic car in the 2nd Annual Father's Day Car-B-Q Classic. The Island's finest classic auto event begins with a power cruise and ends at the Harbor.
Monday, June 20
Musical Monday at Featherstone Center for the Arts: Kevin Keady
Pack a picnic and a chair and join us for Musical Monday out on the Featherstone Stage!
Tuesday, June 21
Looking Together
Learn more about the Polly Hill Arboretum and our collections on these guided walks and talks led by our knowledgeable staff and docents
Wednesday, June 22
Camp for a Day! – Wild Things
Explore the nature of Martha's Vineyard in the forest, field, marsh, pond, and seashore habitats on our 350 acre wildlife sanctuary. Our camps incorporate outdoor games, nature activities, hikes and stories.
Thursday, June 23
Vineyard Ghosts Walking Tours
Lantern led treks through the haunted streets. Great Ghost stories, and family fun. 6 person minimum.