Visit the complete Martha's Vineyard Calendar for a comprehensive list of events.
Today
Thursday, August 22, 2019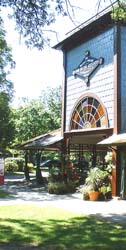 At the Tabernacle, Wed 07/17/2019 - Wed 08/28/2019, 7:30 pm - 8:30 pm
Community Sings, a favorite activity for almost 150 years, are FUN for the entire family! Included in the program are hymns, folk songs, camp songs, rounds, spirituals, and patriotic gems....
See More