The Week Ahead: Friday, May 11 through Thursday, May 17, 2018
May 11, 2018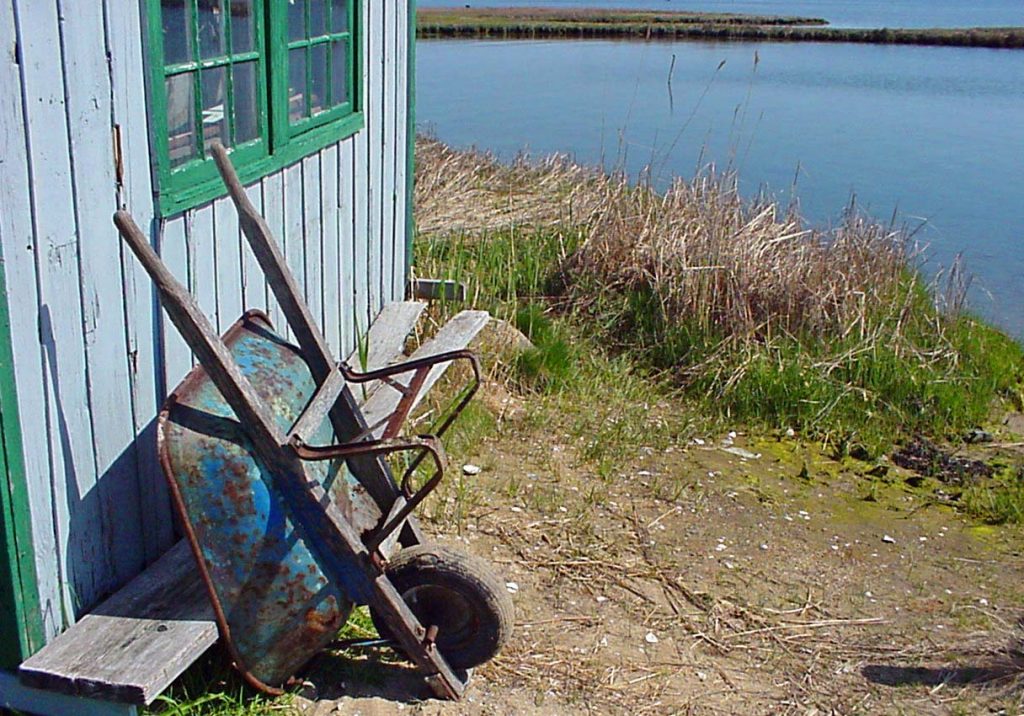 Mornings on the Vineyard are noisy with birdsong now as the days continue to warm up and spring weather becomes the norm rather than an unexpected, but oh-so-welcome, respite from rain and chill.  Looking at events for the Week Ahead it certainly seems as if we've all caught the urge to sing out,  get out and check out all the pre-season options the Island has to offer.  We celebrate mom this weekend at the annual Pink & Green weekend and on-stage at the Vineyard Playhouse; we'll learn how to encourage a full berry bowl of summer's most sumptuous fruits at Vineyard Garden's first Saturday seminar of the season and explore what we know (and don't know) about the world around us at Felix Neck's Trivia Night.  There's even an opportunity to explore how the Island's news has been, and continues to be, published for the past 172 years at the Vineyard Gazette.  Enjoy the Week Ahead!
A heads up is in order for this weekend as the Steamship Authority opens its Oak Bluffs terminal for the summer season.  Be sure to check to see if your arrival/departure is from Vineyard Haven or Oak Bluffs to avoid the necessity for any last minute, high speed trips between the two towns.
Friday, May 11
Edgartown's Annual Pink & Green Weekend starts today and continues through Sunday, May 13 offering sales, special events and fun for the whole family!
Friday, May 11 & Saturday, May 12
Mother (and Me)
The Vineyard Playhouse invites you into the world of a larger than life Hungarian "Mama Rose" who is waltzing into dementia as her Broadway baby shimmies into middle age. Special price for moms and daughters.
Saturday, May 12
Vineyard Gardens May Workshops
First of a summer series.  Today the focus is on successfully growing strawberries, blueberries , raspberries, blackberries and grapes.
Sunday, May 13
Happy Mothers Day!  Click here for suggestion on where to celebrate>
Minnesinger 50th Anniversary Celebration & Performance
Spring choral show by the Martha's Vineyard Regional High School Minnesingers being presented at the Martha's Vineyard Performing Arts Center
Monday, May 14
Vineyard Haven Town Band Rehearsal
Get a jump on the summer music scene!  Come to the weekly rehearsal for Vineyard Haven Town Band. Open to all at the Sailing Camp Park.
Tuesday, May 15
Tuesdays in the Newsroom: How We Make the Paper
To celebrate the Vineyard Gazette's 172nd birthday, we go behind the scenes to feature our editorial, advertising, design, production and printing staff who will take you through each step of the weekly publication process.
Wednesday, May 16
Community Sing
Sing out!  Give voice to songs from around from around the world with song leader Roberta Kirn. All ages welcome.
Thursday, May 17
Nature Trivia Night
Come share your knowledge, learn something new and have fun doing it at the Felix Neck Wildlife Sanctuary.