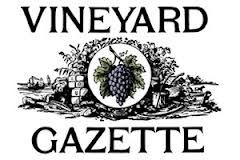 2018
Tue 05/15/2018
5:30 pm
Location
Vineyard Gazette
Contact: Vineyard Gazette
Address: 34 South Summer St
Phone:
Email:
Website: http://vineyardgazette.com
Admission fee:
Relevant Link: https://newsroom.brownpapertickets.com/
Sponsors: Vineyard Gazette
Benefit for:
 To celebrate the Vineyard Gazette's 172nd birthday, Tuesdays in the Newsroom goes behind the scenes to feature the people who literally make the newspaper each week. Our editorial, advertising, design, production and printing staff will take you through each step of the weekly publication process, from conception to execution. Learn what has changed — and what hasn't — in the way newspapers come together since the Vineyard Gazette began publishing on May 14, 1846.  Watch a sample newspaper roll off our Goss Community Press, located in the ground floor of our historic building.
This is the final event of the off-season for Tuesdays in the Newsroom, the Gazette's monthly speaker and discussion series, which resumes again in the fall.  Doors open at 5:15 p.m. for refreshments before the program begins at 5:30 p.m. Subscribers to the Gazette are free; non subscribers pay $10 at the door. Space is limited, so advance registration is required.