The Week Ahead: Friday, March 2 through Thursday, March 8, 2018
March 2, 2018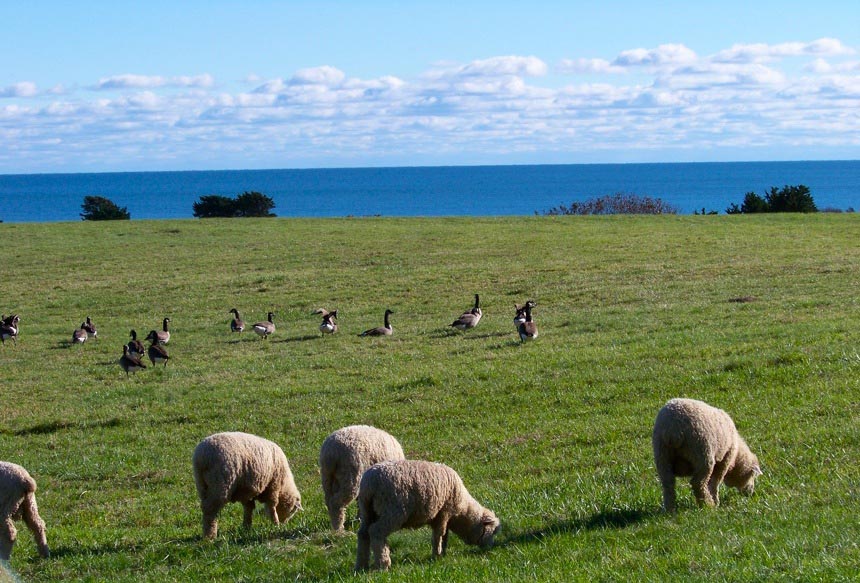 Martha's Vineyard welcomes March in the hope that sunny and warm days are not far behind.  The Week Ahead starts off with the tail-end of the very low-key school vacation week before switching gears and focus to what's going on in Hollywood. Watch the Oscars with fellow film lovers at the MV Film Center where you can cheer and groan as much as you like as movie-star royalty celebrates itself and its contributions to America's favorite art form – film. Closer to home, attention turns to gardening – in spirit if not in actual, digging-up-the-dirt, real time – and a hard hat tour of what, in the not to distant future, will be the MV Museum's brand new campus.  Bring your camera to capture some of the pretty spectacular views of Vineyard Haven's outer harbor and the Sound beyond, which can be seen from the rolling lawn of what was once the Marine Hospital at the intersection of Skiff Avenue and Lagoon Pond Road. Then it's on to Argentina at the Lighthouse Grill's first wine dinner of 2018 where new tastes and pairings await.  Enjoy the Week Ahead!
Friday, March 2
Drop-In Crafts for Kids, Tweens & Teens
Last call for crafts during winter break: family crafts in the Children's Room and teen/tween crafts in the Young Adult Room.
Saturday, March 3
Winter Tree ID: No Leaves, No Problem!
Fewer than three dozen types of trees are native to Martha's Vineyard. Can you identify all of them…in winter?
Sunday, March 4
Oscar Viewing Party
And the winner is…The MV Film Society! Hosting its annual Oscar viewing party on Sunday, March 4th; doors open at 7 pm at the Film Center in Vineyard Haven.
Monday, March 5
Seed Saving Club
Too early to plant but all are welcome to join the MV Community Seed Library Group. Bring seeds to contribute to the seed cabinet and/or check out seeds to take home.
Tuesday, March 6
Film Screening: To Keep the Light
Presented as part of the Women's Winter Movie Series is inspired by true stories, a lighthouse keeper's wife struggles with her work and her sanity
Wednesday, March 7
Wine Dinner Series: Argentina
The Lighthouse Grill's first wine dinner of the 2018 season, in collaboration with MS Walker featuring Argentinian wines and cuisine. Capacity is limited to 30 guests so sign up asap.
Thursday, March 8
Marine Hospital Hard Hat Tour
How do you renovate and restore an 1895 hospital and transform it into a modern-day museum? See how the experts are doing just that during this up close and personal tour of the MV Museums new campus.