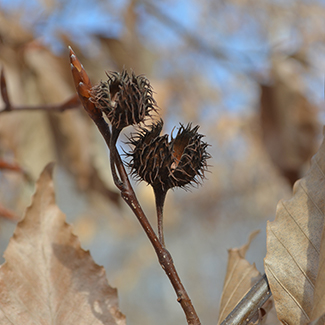 2018
Sat 03/03/2018
9:00 am - 12:00 pm
Location
Polly Hill Arboretum
Contact:
Address: 795 State Road
Phone: 508-693-9426
Email: [email protected]
Website: pollyhillarboretum.org
Admission fee: $30 for PHA Members / $45 Regular
Relevant Link:
Sponsors: Polly Hill Arboretum
Benefit for:
Fewer than three dozen types of trees are native to Martha's Vineyard. Can you identify all of them…in winter? Join PHA Horticulturist/Arborist Ian Jochems for this introductory class on winter tree identification. You'll learn to confidently identify the trees most frequently encountered on the island. This class will involve an indoor lesson as well as an outdoor component during which students will put their new skills to use, so please dress for the weather. Pre-registration is required. Call to 508-693-9426 to sign up.