The Week Ahead: Friday, February 23 through Thursday, March 1, 2018
February 23, 2018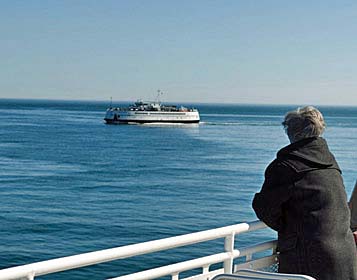 Come to the Island in the Week Ahead and you're in for a rare sight: cars cruise through 5 Corners all but unimpeded, post offices are emptied, and you can grab groceries and be back in your car before the engine cools.  It's school vacation week, a time when many families seize the opportunity to head 'off' for warm weather destinations or wintry fun, family visits and other adventures not to be had at home on Martha's Vineyard.   Though of course, we don't all leave.  Some of us stay to savor the quiet, reconnect with one another and enjoy a staycation before March signals the start of a new season that barrels towards summer. There may not be as many of us around, but none the less there's no lack of activities to enjoy in the Week Ahead!
Friday, February 23
We Dance at Pathways
Our Monthly Dance event with performances followed by Dancing for all!  DJ Dern Campbell; performances by Corinne de Langavant with Bruce MacNelly & David Stanwood and others.
Saturday, February 24 – a Something for Everyone Day!
Kids Can Cook!
Learning something new! Join us in our FARM kitchen for this four part series designed to get kids more comfortable cooking.
The Meat Ball – MV Ag Society Fundraiser
All you can eat dinner featuring local foods from The Good Farm, The Farm Institute, Morning Glory Farm and Thimble Farm.  Dancing and music by The Space Invaders. BYOB.
Met Opera Live: La Bohème at the Film Center
An exciting young cast stars in Franco Zeffirelli's classic production of La Bohème, the most-performed opera in Met history.
Monday, February 26
Family and Teen Movie Screenings
During each day of the February break, the library will screen a family film in the Community Room and a teen film in the Young Adult Room. Check the library website for detais
Tuesday, February 27
Dick Jennings: Our Island Osprey, Where are We Now?
Explore the world of the The Western Osprey, a diurnal, fish-eating bird of prey with a cosmopolitan range.
Wednesday, February 28
Voyage of Discovery; Vineyard Whaling Captains of Color
Local writer and former radio broadcast executive Skip Finley will give a presentation titled "Voyage of Discovery – Vineyard Whaling Captains of Color."
Thursday, March 1
Drop-In Crafts for Kids, Tweens & Teens
During each day of the February break, there will be family crafts in the Children's Room and teen/tween crafts in the Young Adult Room.