The Week Ahead: Friday, February 16 through Thursday, February 22, 2018
February 16, 2018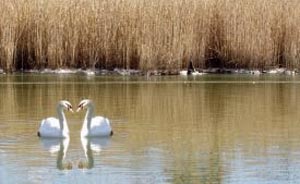 Eclectic is the word that comes immediately to mind when looking over the roster of events coming up in the Week Ahead.  Tired of being house-bound by the weather? Head out to the annual 20 Miler Road Road Race as the tough get going through whatever weather February 17th has in store for them. Prefer to stay in where it's warm?  We've got a weekend's worth of West Side Story performances at the High School along with a lineup of films (including a NT production of Cat on a Hot Tin Roof at the MV Film Center) and a Tuesdays in the Newsroom event to combat cabin fever as February meanders toward March. Or, head over to the Mini Book Sale at the VH Library if you've already torn through the stack of books you expected were going to see you through 'til springtime. There are also presentations and workshops touching on writing skills, the contemporary meaning of Judaism, a film analysis class and the weekly tech help sessions at the West Tisbury Library to keep us connected and engaged in the Week Ahead.

Friday, February 16
Henna at the Library!
Tweens and teens are invited to the library to get a free henna tattoo! Sign up is required.
Saturday, February 17
Winter Wildlife at the Arboretum
Join BiodiversityWorks biologists Luanne Johnson and Liz Baldwin to survey for winter wildlife activity around the Arboretum by observing the tracks and sign of local species.
Annual Martha's Vineyard 20-Miler & Amity Island Relay
The Martha's Vineyard 20-Miler is a must race for die-hard runners of many levels.
Sunday, February 18
West Side Story Onstage
Last chance to see students in the MV Regional High School's Performing Arts Department present the musical, "West Side Story" at the Performing Arts Center.
Monday, February 19
Monday Night at the Movies
Monday Night at the Movies' line-up of vintage films features The Grass Harp this week.
Tuesday, February 20
Tuesdays in the Newsroom: How We Got Here
Explore what drew African-American families to the Vineyard as Tuesdays in the Newsroom focuses on the African-American experience during Black History Month.
Wednesday, February 21
Movie Screening- The Passionate Pursuits of Angela Bowen
The Chilmark Library will be showing the documentary "The Passionate Pursuits of Angela Bowen" as part of the M.V. Women's Committee Winter Film Series.
Thursday, February 22
Chop Like a Pro
Catherine Walthers will be teaching a class on knife skills in the West Tisbury Kitchen.