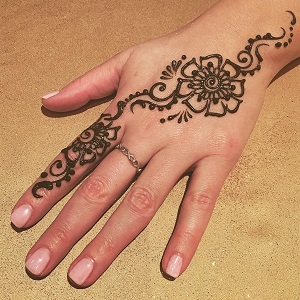 Henna at the Library!
Date(s)
Fri 02/16/2018
3:00 pm - 4:00 pm
Location
West Tisbury Library
Contact: West Tisbury Library
Address: 1042 State Road
Phone: 508-693-3366
Email: [email protected]
Website: http://www.westtisburylibrary.org
Admission fee: Free
Relevant Link:
Sponsors: West Tisbury Library
Benefit for:
Tweens and teens are invited to the library to get a free henna tattoo! Sign up is required. Ages 10-18.