The Week Ahead: Friday, January 19 through Thursday, January 25, 2018
January 19, 2018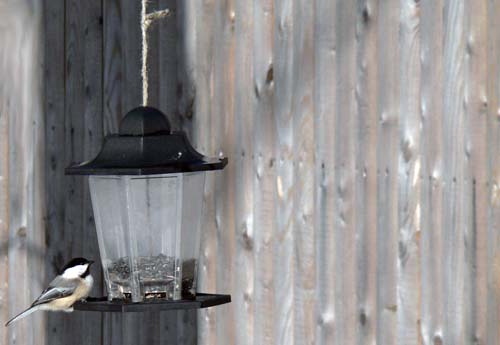 Following a couple of sluggish (and slushy) weeks while we were alternately recovering/cleaning up from the holidays and stoking the home fires against the bone-chilling cold, the Island has bounced back with fun events popping up all over this week's calendar.  Explore story-telling through puppetry, or rediscover the magic of the Island's out of doors at beautiful and remote Cape Pogue.  Watch the Bolshoi Ballet make the classic story of Romeo and Juliet come alive or see the work of French-Algerian choreographer Hervé Koubi make his White Bird debut with a work that combines capoeira, martial arts, urban and contemporary dance. Learn about ebbing of Right Whale populations at the Vineyard Gazette's Tuesdays in the Newsroom event for January then go on to flex your theater trivia muscle at the Vineyard Playhouse's Drama Salon.  Wind up the week with an eye opening film on the role silver screen star Hedy Lamarr played in thwarting the real-life bad guys during WWII (who knew?!) and, as the days continue to lengthen, enjoy the Week Ahead!
Friday, January 19
Sandglass Theater Puppetry Workshop
Participants gather community stories through a story circle exercise, developed by John O'Neal in the Free Southern Theater during the civil rights movement. These in turn become the material for exploring the potential of puppets to embody these stories.
Saturday, January 20
Winter Beach Safari
An over-sand adventure exploring the winter landscape of Norton Point, Wasque and Cape Pogue Wildlife Refuge. Learn about the natural history of the barrier beach.
Sunday, January 21
Bolshoi Ballet Live in Cinema: Romeo and Juliet
In Verona, Romeo and Juliet fall madly in love while their respective families, the Montagues and the Capulets, are caught in a bitter rivalry that ends in heart-wrenching tragedy.
Monday, January 22
Compagnie Hervé KOUBI
Compagnie Hervé KOUBI presents Ce Que le Jour Doit à la Nuit (What the Day Owes to the Night) at the MV Performing Arts Center.
Tuesday, January 23
Tuesdays in the Newsroom: The Plight of the Right Whale
Learn more about the discovery of several North Atlantic right whale carcasses on Martha's Vineyard last year that brought home the dire status of this marine mammal, once  plentiful enough to be a driver of the local economy.
Wednesday, January 24
Theater Trivia Night at Jenny's Drama Salon
Every month, the Martha's Vineyard Playhouse presents a delightful evening of drama, featuring casual dramatic readings, interesting guests and stimulating conversation.
Thursday, January 25
Science on Screen – Bombshell: The Hedy Lamarr Story
When Nazi U-Boats torpedo a ship carrying 83 school children during World War II, Hollywood movie star, Hedy Lamarr, decides to exact revenge.