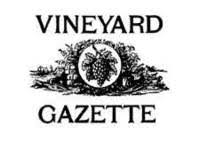 2018
Tue 01/23/2018
5:15 pm - 6:45 pm
Location
Vineyard Gazette
Contact: Vineyard Gazette
Address: 34 South Summer St
Phone: 508-627-4311
Email:
Website: http://vineyardgazette.com
Admission fee: Gazette Subscribers, Free; Non-Subscribers, $10
Relevant Link:
Sponsors: Vineyard Gazette
Benefit for:
 The discovery last year of several North Atlantic right whale carcasses on Martha's Vineyard brought home the dire status of this marine mammal, once a driver of the local economy. Today, there are only about 450 right whales remaining worldwide, putting the species on the brink of extinction.
Dr. Mark Baumgartner, a marine ecologist at the Woods Hole Oceanographic Institution and the current chair of the North Atlantic Right Whale Consortium, is our guest for January's Tuesdays in the Newsroom discussion. Dr. Baumgartner, who has studied the ecology, foraging behavior and acoustics of marine mammals for more than 25 years, will discuss and answer questions about the right whale, the causes of its critical decline and what is being done to address it.
He has developed systems to remotely detect and report in real time the calls of whales from buoys and autonomous underwater vehicles.  These systems are being used to reduce human impacts on whales from shipping, fishing, and offshore wind development.
Most recently, Dr. Baumgartner is helping to direct the development and adoption of new technologies that will reduce lethal fishing gear entanglements of right whales.
The event is free to Gazette subscribers, but advance registration is required. Doors open at 5 p.m. for a brief reception, with the program beginning at 5:15 p.m.