The Week Ahead: Friday, January 12 through Thursday, January 18, 2018
January 12, 2018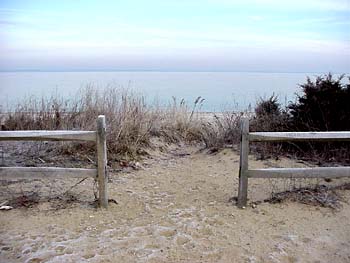 Last week's insanely cold weather has finally – but not soon enough for some – mellowed.  That said, with temps hovering in the 20s and 30s, it's decidedly still winter here on Martha's Vineyard, with indoor activities and community events dominating the Week Ahead.  As happens every year, we are now down to two movie theaters, Entertainment Cinemas in Edgartown and the MV Film Center in Vineyard Haven. Lucky for us both theaters offer great films and comfy seats. This week The Film Center, in addition to its usual schedule, will be offering a documentary, The Opera House, on Sunday at 1 pm.  Sounds like the perfect fare for a wintry Sunday afternoon!  Plowing ahead into the long holiday weekend celebrating Dr. Martin Luther King's legacy,  Island organizations keep us entertained with music, movies, workshops and more.  Enjoy the Week Ahead!
Friday, January 12
A Service to Remember and Honor
A Service to Remember and Honor Dr. Martin Luther King and Rabbi Abraham Joshua Heschel. Rev. Mariama White Hammond speaks on Liberation of the Land at the MV Hebrew Center.
Rock Event
A Night of Rock-n-Roll, loud music, cool groovin' with Mike Kerr, Sean McMahon, Rick Padilla, John O'Toole at Pathways Gathering Space
Saturday, January 13
Winter Walks at Polly Hill Arboretum
Join Polly Hill Arboretum staff for a look at plants of interest in the winter landscape.
Sunday, January 14
Second Sunday Jazz Concert
You are invited to a live jazz concert with the Vineyard Jazz Trio! This concert features Eric Johnson on bass, Jeremy Berlin on piano, and Tauras Biskis on drums
Monday, January 15
Monday Night at the Movies
Martha's Vineyard Playhouse invites you to its screenings of vintage films. This week: Operation Pacific with Patricia Neal.
Tuesday, January 16
Film Screening at the VH Library
The extraordinary true story of Queen Victoria's unexpected friendship with a young clerk from India in the later years of her remarkable rule. Starring Judi Dench and Ali Fazal.
Wednesday, January 17
Kombucha Making Workshop
Come get something brewing at the Chilmark Library's Kombucha Workshop lead by Nina Gordon of Kulture Club MV.

Stargazing with Mark Lovewell
Take a closer look at the night sky through stargazing and story-telling. Mark Alan Lovewell will point out the cosmic happenings each month.
Thursday, January 18
Community Suppers at St. Augustine's Church
All are welcome to enjoy a Community Supper weekly at St. Augustine's Church.