The Week Ahead: Thursday, December 14 through Thursday December 21, 2017
December 14, 2017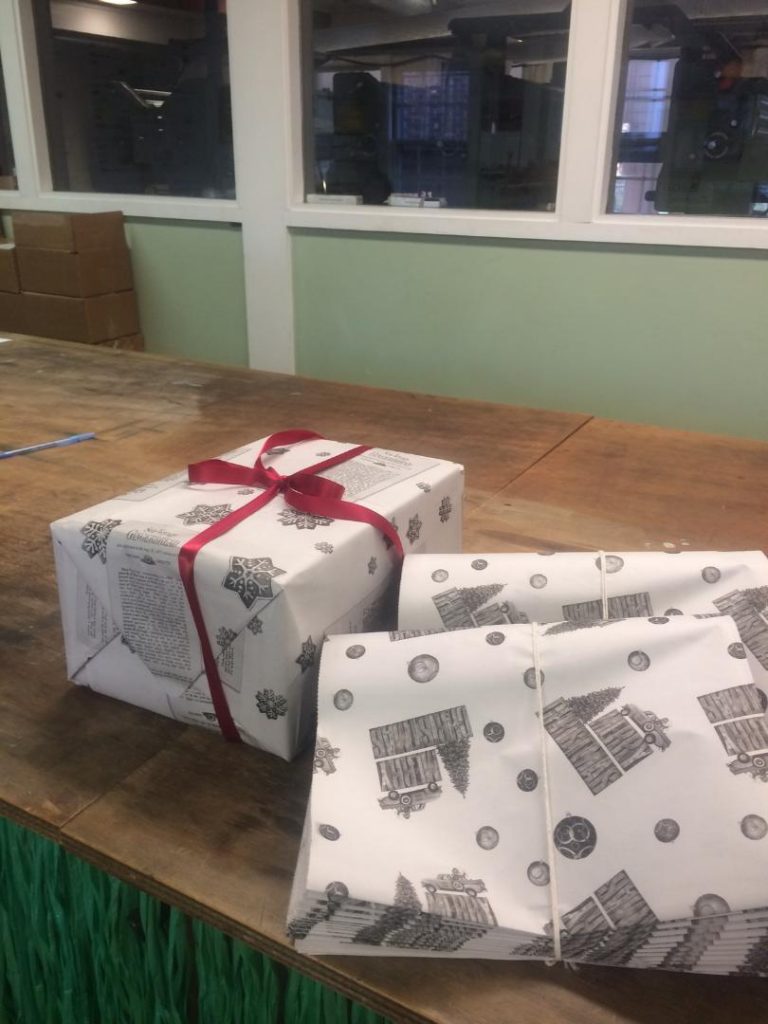 Another busy holiday weekend ahead and so another early look at the Week Ahead!
In short, holiday fun continues  – take special notice of this weekend's events offering a Santa sack of family events including, in addition to those mentioned below, an Open Houses at Island Alpaca, Hot Cocoa in a Jar for Kids at the OB Library, the MV NAACP Christmas Bazaar, Oak Bluffs' Horsedrawn Hayrides, a number of seasonal music presentations, and performances at the Vineyard Playhouse, MV Ice Arena and more.  Both Vineyard Haven and Oak Bluffs are celebrating the winter holidays this weekend with good cheer, and lots to do and see. The Week Ahead also encompasses the final full week before the start of the long holiday weekend during which Island towns will be hosting their holiday parties to which all are welcome.  Or, if you find yourself among the legion of last minute shoppers, you won't want to overlook the sales and great gift giving ideas available locally.
Last minute or not shopping or not, all are welcome to stop in at the Vineyard Gazette offices at 34 South Summer street where you can pick up custom, Vineyard Gazette wrapping paper, printed on premises.  Two motifs are available and sell for $5 for 6  Gazette-sized sheets. Enjoy the Week Ahead!
Thursday, December 14
Holiday Gift Show
Dozens of affordable Island artist-made gifts for sale. Sales benefit Vineyard Artists and Featherstone Center for the Arts.
Friday, December 15
Teddy Bear Suite at the Harbor View Hotel
Just a few more days to join Point B Realty in celebrating Teddy Bear Suite.  Children let their imaginations fly visiting the hundreds of bears dressed in holiday finery.
Saturday, December 16
Woodland Fairies Workshop
Join instructor Genevieve Jacobs for a woodland fairy workshop at the Polly Hill Arboretum. These enchanting little creatures are made using all natural, foraged materials.
Oak Bluffs Holiday Celebration: an Old-Fashioned Christmas
Come celebrate the holidays in  Oak Bluffs at an Old-Fashioned Christmas featuring caroling, cookie decorating and ornament making at the Offshore Ale Company.
Sunday, December 17
Community Sing & Winter Concert: Songs Of Peace, Hope and Light
The 17th annual Community Sing & Winter Concert: Songs Of Peace, Hope and Light with the Martha's Vineyard Family Chorus, directed by Roberta Kirn,
The Snow Queen
Final performance of the Martha's Vineyard Playhouse presentation of Hans Christian Andersen's The Snow Queen.
Monday, December 18
West Tisbury Library's Annual Holiday Party!
Celebrate the season with your friends and fellow readers. Enjoy delicious refreshments, make a holiday swag, and listen to the sounds of the Vineyard Classic Brass Band. All are welcome.
Tuesday, December 19
Outdoor Hanukkah Menorah Lighting
This is the final day to gather in front of the Hebrew Center to light its new outdoor Hanukkah Menorah at 5:30 pm.
Wednesday, December 20
Featherstone Uke Jam
Come learn how to play the ukulele in a relaxed, fun atmosphere! Play along with the group and enjoy refreshments and lots of laughs!
Thursday December 21
Stargazing with Mark Lovewell
Be dazzled by the stars in the winter sky. Mark Alan Lovewell is on hand for story-telling and pointing out the cosmic happenings.