Week Ahead Thursday, December 7 through Thursday, December 14, 2017
December 7, 2017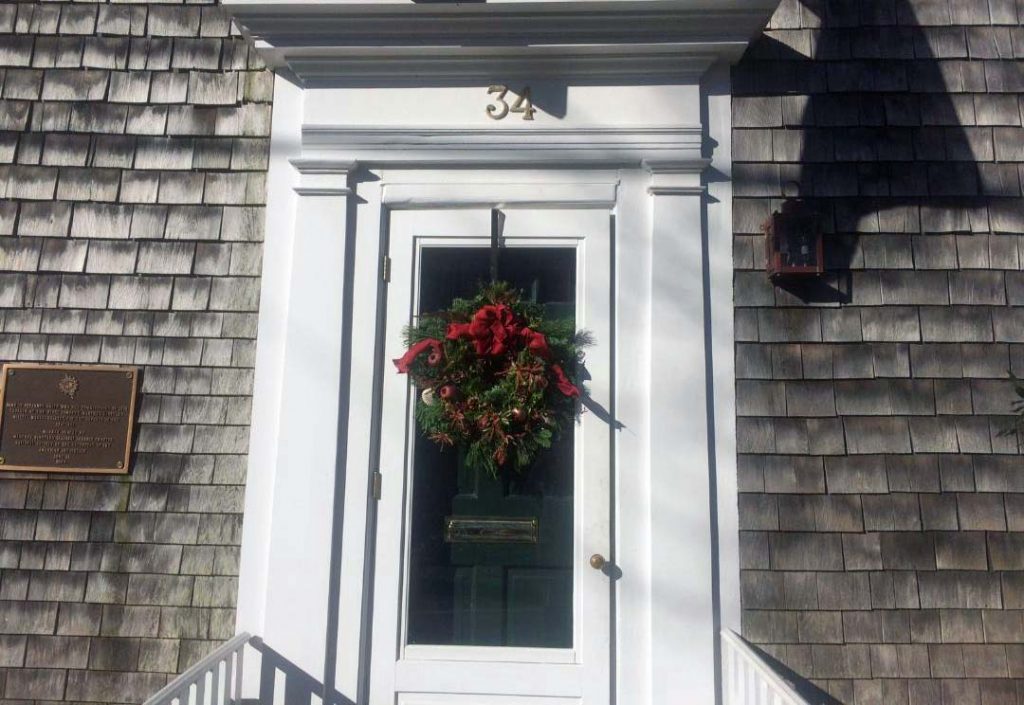 The Island's floodgates to the holidays open this weekend with Christmas in Edgartown:  Beginning on Thursday evening and continuing over the weekend, Martha's Vineyard rolls out a holly berry red carpet of fun, festive events and merriment for all to enjoy.  Plan to attend the lighting of the Edgartown lighthouse, greet Santa – the guest of honor at the annual parade – as he rolls down Main Street, stop to hear sidewalk singers or attend a concert of carolers in the Old Whaling Church, watch little ones light up at the annual Teddy Bear Suite or get your holiday mood fix at any of the other many, many events being held between December 7 and 10.   And there's more – check out the MVOL calendar along with the events highlighted below for fun that take us right to the brink of the December holidays.  Enjoy the Week Ahead!
Thursday, December 7 – Sunday, December 10
Christmas in Edgartown
Mark your calendars and join us for a fun weekend of events, sales and holiday cheer.  Click here for day by day details.
Friday, December 8
December Open Houses at Island Alpaca
Island Alpaca invites you to take part in some down-on-the-farm furry fun among its alpaca and shopping in its gift shop of  locally grown garments.
Saturday, December 9



WRAP UP YOUR HOLIDAY SHOPPING AT THE VINEYARD GAZETTE'S OPEN HOUSE, 12 – 3 pm today
Join us for gift wrapping, refreshments, tours and lots of holiday cheer!

Christmas Festival for Birds
Sheriff's Meadow Foundation hosts is annual Christmas Festival for Birds offering seasonal nature crafts for children and refreshments for all ages.
The Snow Queen
The Martha's Vineyard Playhouse presents Hans Christian Andersen's magical tale of The Snow Queen, as told by MJ Bruder Munafo & Elizabeth Wojtusik.
Sunday, December 10
Christmas Concert with Bell Choir
Christmas Concert – A program of Medieval and Renaissance Music with selections by the Bell Choir.
Monday, December 11
Exhibit Opening – Merry and Bright: Holiday Cards and More
The Martha's Vineyard Museum, in collaboration with the Martha's Vineyard Hebrew Center, invites you to celebrate the holiday season with a new exhibit featuring holiday cards from the Museum collections and dreidels from a private collection loaned through the Hebrew Center.
Tuesday, December 12
Tuesday Writing & Poetry Series: Open Floor Readings
Hosted by the Pathways Team, this evening's optional theme is "Celestial." All writers, poets, playwrights and community invited to share writing, or to relax and enjoy the readings.
Wednesday, December 13
Reflections of Peace Christmas Concert
21st Annual Christmas Concert to honor and benefit Hospice of Martha's Vineyard.  Wednesday, December 13, 7:30 pm Old Whaling Church in Edgartown; $20 at the door only.
Thursday, December 14
Holiday Gift Show
Dozens of affordable Island artist-made gifts for sale. Sales benefit Vineyard Artists and Featherstone Center for the Arts.