The Week Ahead: Friday, November 17 through Thursday, November 23, 2017
November 16, 2017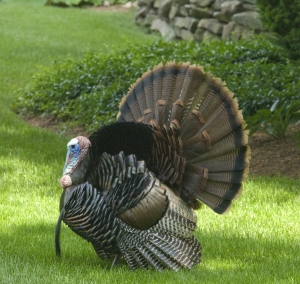 Welcome to the week before Thanksgiving!  The weather on Martha's Vineyard has finally changed from flip-flop friendly to sweaters and insulated vests.   Days are crisp, verging on wintry and aromas coming from Island  kitchens whet our appetites for the feasting to come. Though to-do lists are invariably getting longer, we hope you'll manage to put some time aside to spend with friends and family on the many seasonal events the week has to offer. There are movies and plays providing a little down time, workshops and classes where you can amp up your decorating skills, and even the Farmer's Market adds interest to holiday shopping with demonstrations on sheep rearing and wool crafts for future DIY scarves, hats and stocking stuffers. For shoppers, the Featherstone  Holiday Craft Sale and an Open House at Island Alpaca both provide a holiday friendly setting in which to see what Santa may be carrying in his sack come December.
Wishing you all a bountiful and happy Thanksgiving!
Friday & Saturday, November 17 & 18
Singin' in the Rain
Start the upcoming holiday week off with a fun family activity at the Oak Bluffs School's presentation of  Singin' in the Rain, directed by Shelagh Hackett with musical director Brian Weiland
Saturday, November 18
Meet a Sheep & Wool Demonstration
Visit with The Farm Institute sheep and observe wool demonstrations throughout the morning while doing your Thanksgiving marketing at the Winter Farmer's Market.
Sunday, November 19
Thanksgiving Centerpiece Workshop w/ Helene Barr
Take this opportunity to create a festive centerpiece to adorn your Thanksgiving table! Flowers and containers will be provided, participants are asked to bring scissors and any decoratives they'd like to add to their work.
Monday, November 20
Monday Night at the Movies
In association with Island Entertainment  the MV Playhouse presents its ongoing selection of classic , from favorites to lesser known flicks. This week:  Stage Fright.
Tuesday, November 21
Thanksgiving Crafting
As the holiday approaches, the Oak Bluffs Library hosts a Thanksgiving crafting event. Participants will make table and home decorations for the upcoming holiday.
Wednesday, November 22
Holiday Gift Show
Looking for hostess gifts or something special for your own holiday table?  Stop in to the Gift Show for  affordable Island artist-made items.
Thursday, November 23
Island Alpaca Thanksgiving Open House
Island Alpaca invites you to bring the family and your out-of-town holiday guests for a unique experience, including a gift shop filled with locally grown garments. Continues through Sunday.