The Week Ahead: Friday, September 29 through Thursday, October 5, 2017
September 29, 2017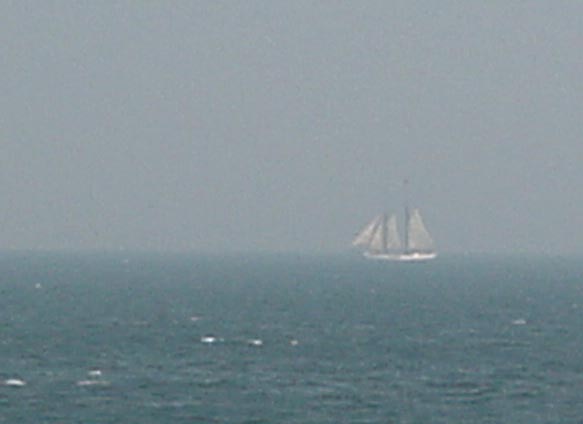 With hopes of recovering from soaking showers alternating with intermittent sunshine Martha's Vineyard has experienced over the past week, the Week Ahead clearly is set to take advantages of mild temperatures and sunshine as September ends and October unveils the Island's last salute to the summer gone by. Lots going on out of doors with a selection of walking tours from which to choose, a plein air dance performance at lovely Long Point and a brink-of-the-weekend dance party/fundraiser with the Boogies scheduled for next Thursday.  Check in with our Calendar of Events for more things to do in the Week Ahead!
Friday, September 29
Stefanie Batten Bland "Embarked"
Where art meets the outdoors: Stefanie Batten Bland performs "Embarked," a site-specific work on the beach of Long Point in collaboration with The Trustees of Reservation MV.
Saturday, September 30
West Tisbury Farmers' Market
With harvest season winding down you won't want to miss these last weeks of the Market featuring locally grown produce and meat and locally made products.
Sunday, October 1
Guided Natural History Walk: Gay Head Moraine
Join the Land Bank staff on a guided natural history walk of Gay Head Moraine in Aquinnah. Meet at the Gay Head Moraine trailhead off Lobsterville Road.
Monday, October 2
Creative Painting Class with Bruce Kissell
Get Creative with Paint! Bruce Kissell will show you how. All materials are provided. This is a free event.
Tuesday, October 3
Edgartown Walking Tour
To fully appreciate Edgartown, it needs to be explored by foot. Our knowledgeable guide will lead you down narrow brick paths, through Edgartown's past and into modern times.
Wednesday, October 4
Sample MV Walking Taste Tour of Vineyard Haven
75-minute walking tour through the heart of Vineyard Haven's Cultural District. Tour includes stops at iconic restaurants and retail shops for sample-sized tastes of whatever the chef has concocted.
Thursday, October 5
Dance Party with the Boogies
To benefit the MVRHS Minnesinger Parent Group, Inc. with a silent auction, fabulous food and a cash bar, at Lola's Southern Seafood. Event is 21+. Admission $50