The Week Ahead: Friday, September 1 through Thursday, September 7, 2017
September 1, 2017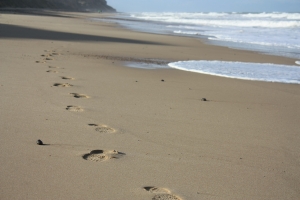 Welcome to the Labor Day Weekend and the Week Ahead! As anyone familiar with the Island will tell you, Labor Day Weekend no longer drops the curtain on MV's summer season.  Instead think of it as the weekend when the stage is reset, the mood tweaked and a new season stands by ready to  unfold. Since we are in September's early days, many of the events enjoyed during summer linger, much like the sun still lingers over perfectly beautiful beach days that, with any luck, will remain with us throughout the month.  Some of the events in the Week Ahead are 'last calls' while others will be around for a while longer and some specially in place for the holiday weekend.  Most notably, The MV International Film Festival returns this week, taking advantage of the slower pace to spread out it's panorama of films and film-related events from around the world to five luxurious days. Whether you are here to enjoy the long weekend, wrap up a summer visit or are here to stay, enjoy the long weekend and the Week Ahead!
Friday, September 1
22nd Annual Labor Day Weekend Artisans Festival
The largest art show on Martha's Vineyard featuring Island artists with unique furniture, clothing, ceramics, jewelry and fine art from the Islands top artists.  Continues through Sunday, September 3.
Saturday, September 2
Solar Shellfish Hatchery Tour
See where millions of shellfish are produced for the island every summer! Participants will be able to touch and hold baby shellfish!
Arts District Stroll
Join us for the last Stroll of the 2017 season! Participating galleries are ART MV, Alison Shaw, Josephine, Judith Drew Schubert and Lucinda Sheldon and others.
Sunday, September 3
Oak Bluffs Open Market
Enjoy Sundays in the park by the sea with a visit to the Oak Bluffs Open Market in Washington Park.
Monday, September 4
Vineyard Ghosts Walking Tours
Lantern led treks through the streets of the old Cottage City (Oak Bluffs). Ghost stories galore, and fun for the entire family. Weather permitting and schedule subject to change.
Tuesday, September 5
2017 Martha's Vineyard International Film Festival
Opening day of the The 2017 Martha's Vineyard International Film Festival celebrating over a decade of showcasing films from around the world.  Continues through Sunday, September 10.
Wednesday, September 6
At The Yard: New Dances from the Next Generation
The 2017 Yard artist-interns literally strut their stuff: New dances from the next (and next-door) generation Artist-Intern Showing Don't Panic – At Least We Have Each Other.
Thursday, September 7
Garden Volunteer Work Day
Help Felix Neck's garden grow! Work alongside their knowledgeable garden volunteers and learn about which plants provide food for Island butterflies and birds.