The Week Ahead: Friday, August 4 through Thursday, August 10, 2017
August 4, 2017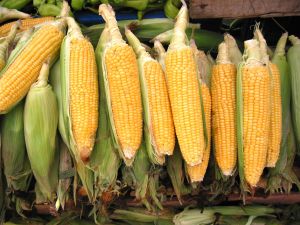 Tours of all sorts mark the Week Ahead, buttressed of course by explorations of other sorts through books, workshops and gallery openings.  It's August on Martha's Vineyard and the sheer number of events and activities available to visitors and Islanders alike is almost mind-numbing.  What follows is truly just the tip of the sno-cone.  Think of it as only a taste of all the good things on offer in the Week Ahead!  (In other news:  What so many of us have been waiting for  – Island corn now at Morning Glory Farm!)

Friday, August 4
Tweets, Leaks, and Turmoil: Covering the Trump White House
This year's Martha's Vineyard Book Fair, which continues through Saturday and Sunday, August 5 & 6, begins with the presentation of  Tweets, Leaks, and Turmoil: Covering the Trump White House: A discussion with Ashley Parker and Glenn Thrush and moderated by E.J. Dionne.

Saturday, August 5
The Moth Mainstage
The Moth Mainstage returns to Martha's Vineyard for the sixth time featuring five carefully selected storytellers at The Tabernacle!
Sunday, August 6
Farm Tour
Animal visits, fiber arts, rural skills – all ages enjoy exploring this historic family farm in Chilmark. Self guided tour, educational farm stand, wool and naturally dyed yarns.
Monday, August 7
Edgartown Walking Tour
Take part in a walking tour of Edgartown hosted and narrated  by historian Bow Van Riper and the Martha's Vineyard Museum

Tuesday, August 8
Bloomin' Fantastic Flower Workshops with Morning Glory Farm
Harvest flowers stem by stem then learn to style arrangements, from whimsical to organic. Farm-fresh small bites paired with beverages too.
Wednesday, August 9
Gingerbread Cottage Tour
This summer's only opportunity to view the interior of several of these privately-owned cottages!
Thursday, August 10
Gallery Music in the Square & Group Show Opening
This week Eisenhauer Gallery Music in the Square series welcomes Mike Benjamin Band and, at the Gallery, Group Show featuring the work of Anna Kincaide, Chase Langford and Santiago Garcia.