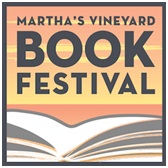 Tweets, Leaks, and Turmoil: Covering the Trump White House
Date(s)
Fri 08/04/2017
5:30 pm
Location
Chilmark Community Center
Contact: MV Book Festival
Address: 520 South Road
Phone:
Email:
Website: http://mvbookfestival.com/
Admission fee: Yes
Relevant Link:
Sponsors: Vineyard Gazette
Benefit for:
Tweets, Leaks, and Turmoil: Covering the Trump White House: A discussion with Ashley Parker and Glenn Thrush; Moderated by E.J. Dionne
The opening event of the 2017 Martha's Vineyard Book Festival features a discussion with two high-profile White House correspondents: Ashley Parker of The Washington Post, and Glenn Thrush of The New York Times.  Sponsored with the Vineyard Gazette, the discussion will be followed by a reception.
Thrush is an award-winning political writer, receiving two of the highest citations for presidential coverage by the White House Correspondents Association and awards for journalistic excellence and breaking news coverage.
Parker is a seasoned political reporter who recently joined The Washington Post after 11 years at the New York Times. She has written for numerous publications, including The New York Times Magazine, New York Sun, Chicago Magazine, Glamour, the Huffington Post and Washingtonian.
E.J. Dionne writes about politics in a twice-weekly Washington Post column and on the PostPartisan blog. He is also a senior fellow in Governance Studies at the Brookings Institution, a government professor at Georgetown University and a frequent commentator on politics for National Public Radio, ABC's "This Week" and MSNBC.
Tickets for the Opening Panel and Reception are available now.
$50 for Adults; $25 for Students with IDs