The Week Ahead: Friday, July 14 through Thursday, July 20, 2017
July 14, 2017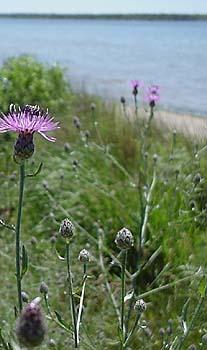 Festivals, fairs, celebrations and more crowd the Week Ahead.   Start out the weekend at the Midsummer Art Fair.  If you don't quite make it off the beach or out of the hammock on opening day, you have until Monday to browse and buy local art in a variety of media. Check out Island history and culture at the annual Holy Ghost Festival and enjoy a traditional bowl of sopa while soaking up the celebratory mood and music. Or head on up to Chilmark for a farm and fiber tour. On Monday, MV Magazine hosts Cook the Vineyard at Lola's in Oak Bluffs where a wine paired lunch is offered along with the opportunity to meet and mingle with food professionals and personalities.  Fantasy arrives on Tuesday at the end of a string with the Tanglewood Marionettes in OB, followed by a night of Bliss on Wednesday, compliments of the MV Museum.  At week's end, join Jocelyn Filley for a photography workshop that will instruct you how to capture the best image of summer memories.  Enjoy the Week Ahead!
Friday through Monday, July 14, 15, 16 & 17
Martha's Vineyard Midsummer Art Fair
Painting, photography, sculpture. Sales to support the Island Fund for the Arts at The Permanent Endowment for Martha's Vineyard.
Saturday & Sunday, July 15 & 16
Portuguese Holy Ghost Feast
Two day event celebrating Island culture. Parade, auction, food, games, music and more! Enjoy traditional soup as well as great live music.
Sunday, July 16
Farm Tour
Animal visits, fiber arts, rural skills – all ages enjoy exploring this historic family farm in Chilmark. Self guided tour, educational farm stand, wool and naturally dyed yarns, and more.
Monday, July 17
Cook the Vineyard! The Art of Food
Hosted by Martha's Vineyard Magazine, the 4th annual Cook the Vineyard event features both local and regional cookbook authors and photographers and a multi-course wine-paired luncheon.
Tuesday, July 18
Tanglewood Marionettes
"The Dragon King"" This talented troupe provides an opportunity to go behind the scenes after the show, answering questions and giving an up-close look at the puppets.
Wednesday, July 19
Bliss
Join the Museum for a night of drinks, dancing, and delicacies under the stars at Elmer Bliss' former farm. Tickets include drink tickets and unlimited southern fare.
Thursday, July 20
Photography Basics with Jocelyn Filley
This workshop will cover the fundamentals of composition, manual camera settings, and using natural light.