The Week Ahead: Friday, July 22 through Thursday, July 28, 2016
July 22, 2016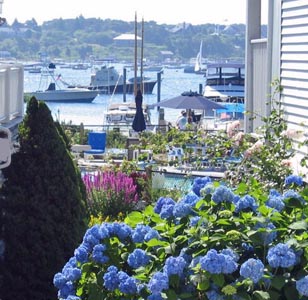 Another huge week of events, entertainment and activities awaits in the Week Ahead.  Comedy acts range from the humor of  Will Shakespeare to David Sedaris; learn to use natural dyes or shop beautiful native crafts employing these very techniques; musical options range from the Crossover Quintet from San Francisco to the eclectic country styling of Amy Helm.  The week wraps with a fundraiser for Camp Jabberwocky, MV's own, and America's oldest, sleep away camp for people with disabilities.  Check in with MVOL's Calendar for a complete listing of all the great things to do in the Week Ahead.
Friday, July 22
Much Ado About Nothing
"Thou and I are too wise to woo peaceably." Shakespeare's greatest romantic comedy, 'Much Ado About Nothing' at the Tisbury Amphitheater
Saturday, July 23
11th Annual Native American Artisans' Festival
The Native American Artisans' Festival showcases Native American artists from the Northeast and New York.
Sunday, July 24
Amy Helm in Concert
The West Tisbury Library Foundation and 88.7 FM WMVY present Amy Helm in concert at the Union Chapel,
Monday, July 25
MV Chamber Music Society: Crossover Quartet San Francisco
MVCMS Summer Concert Series presents the Grammy nominated Crossover Quartet San Francisco, a non-traditional and eclectic string quartet.
Tues., July 26 & Wed., July 27
An Evening with David Sedaris
David Sedaris has become one of America's preeminent humor writers. Tuesday at the Old Whaling Church and Wednesday performance is at the MV Performing Arts Center.
Wednesday, July 27
Natural Dye Workshop
We will dye wool yarn and silk bandanas with materials foraged from forest, field and garden. All materials provided, suitable for beginners as well as experienced fiber artists.
Thursday, July 28
Field Club and Friends for Camp Jabberwocky
Come enjoy some local island talent while sampling tasty drinks and sweet treats all while supporting Camp Jabberwocky!