The Week Ahead: Friday, July 8 through Thursday, July 14, 2016
July 7, 2016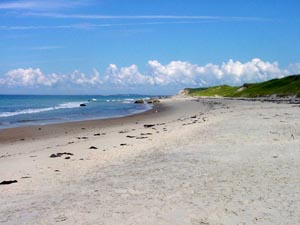 Martha's Vineyard sails deeper into the month of July buoyed by beautiful summer weather and a non-stop roster of events come rain or shine.  The week ahead showcases musical events indoors and out, shopping events in flea markets, Artisan Festivals, and of course in shops throughout the Island. Visit Polly Hill Arboretum or explore the salt marshes with the Trustees of Reservations.  Paddle a kayak, hang out at the beach or enjoy an old fashioned hayride at The FARM Institute…our online Calendar of Events provides all the details.  Whatever your choices, enjoy the Week Ahead!
Friday, July 8
Friday Night Sunset Concert Series– Phil DaRosa & Co.
This summer the MVCMA hosts the "Friday Night Sunset Concert Series" at the Tabernacle, and on the lawn, featuring local & off-island musicians. All concerts are free and open to all.
Saturday, July 9
Annual MVCMA Flea Market
One person's trash is another person's treasure! An eclectic mix of household items, antiques, sporting goods, artwork and more. You never know what you will find.
Vanessa Williams at The Performing Arts Center
Mark Cortale proudly presents Tony, Emmy and Grammy Nominated artist Vanessa Williams
Sunday, July 10
MVCMA Fundraiser @ Barn & Bowl Bistro
Join us for a fundraiser for the MV Campmeeting Association at the Barn Bowl and Bistro!
Monday, July 11
Musical Monday at Featherstone Center for the Arts: Tristan Israel, Nancy Jephcote & Paul Thurlow
Pack a picnic and a chair and join us for Musical Monday out on the Featherstone Stage!
Tuesday, July 12
FARM Tour & Meadow Hayride
Explore the farm by foot with a guided tour, then hop on a hayride to see the Katama plains – and their animal inhabitants- from a whole new angle.
Wednesday, July 13
Explore the Saltmarsh
Join The Trustees every Wednesday afternoon for a shallow water adventure through the salt marshes of Poucha Pond.

Thursday, July 14
Alan Cumming Sings Sappy Songs
Four-Time Emmy® nominee and Tony® Award-winning actor and activist Alan Cumming, known for standout roles in television performs at the Old Whaling Church