The Week Ahead: Friday, April 15 through Thursday, April 21, 2016
April 15, 2016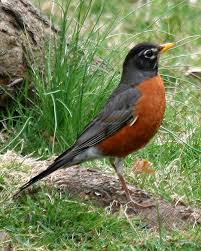 Welcome to the Week Ahead, which brings us, among other things, the final day on which to file 2015 income tax,  a three day Patriot's Day holiday, school vacation week and many, fun events for all ages to make sure we all enjoy the oncoming spring as much as possible.  See you all out and about enjoying the Week Ahead!

Friday, April 15
The Harbor View Hosts Comedy Show
The Harbor View will host its second Comedy Show.  Doors open at 7 pm for dinner, Trivia with Handsome Dan, and an evening of laughter.
Saturday, April 16
Sheepapalooza!
6th Annual Sheepapalooza! Free Admission! Sheep Shearing with Andy Rice – Meet our new lambs! Fiber arts such as spinning, weaving and more.
Sunday, April 17
WT Library's Biannual Community Poetry Reading
West Tisbury Library hosts its biannual Community Poetry Reading featuring community members reading their own poems and/or the poems of others.
Monday- Friday, April 18 – 22
April Vacation Program: Spring into Nature
Join us during your school vacation week to explore different island properties, learn about wildlife, grow food, make crafts, sing songs, listen to stories and much more!
Tuesday, April 19
Horseshoe Crab Survey Training
Learn how you can help Felix Neck gather information on breeding Horseshoe crabs on Island this spring. Please wear clothing appropriate to wear.
Wednesday, April 20
Tisbury Art Bar
Bring in the spring season with art. Get your friends, bring your favorite beer or wine (we'll provide you with all the painting supplies.
Thursday, April 21
Building with Recyclables
What can you make with cartons, tubes, foam trays, empty spools of thread, and more? Enjoy this fun action challenge for kids of all ages.