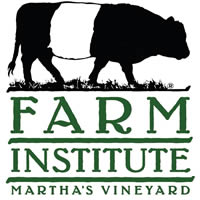 Sheepapalooza!
Date(s)
Sat 04/16/2016
10:00 am
Location
The FARM Institute
Contact: Lindsay Brown
Address: 14 Aero Ave
Phone: 508-627-7007 x101
Email: [email protected]
Website: http://www.farminstitute.org
Admission fee: Free
Relevant Link: http://www.farminstitute.org/?page_id=147
Sponsors: The FARM Institute
Benefit for:
Save the date! April 16 from 10am to 3pm! 6th Annual Sheepapalooza! Free Admission!
Sheep Shearing with Andy Rice – Meet our new lambs!
Fiber arts such as spinning, weaving, dyeing, felting, and knitting
Sheep Dog Demos – Wagon Rides
Local food by the Artcliff Diner Food Truck