The Week Ahead: Friday, August 7 through Thursday, August 13, 2015
August 7, 2015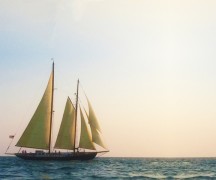 The Gay Head Lighthouse reopens this week, joining a lineup of other exciting events taking place in the Week Ahead. Among these are two returning festivals – 13th Annual MV African American Film Festival and Built on Stilts – both of which will continue into mid-August. Others, such as Margot Datz's Annual Art Show and the Aquinnah Cultural Council's Traditional Feast and Fundraiser, will make a single not-to-be-missed appearance. So mark your calendars and enjoy the Week Ahead!
Friday, August 7
You Are Here: The Moth in Martha's Vineyard
The Moth is returning to The Tabernacle in Oak Bluffs with five storytellers telling true stories, live, without notes.
Saturday, August 8
Phantasmagoria Margot Datz's Annual Art Show
"Phantasmagoria" on exhibit for one night only, Saturday.  Original paintings and limited edition prints.
Traditional Feast and Fundraiser
The ACC's Annual Traditional Feast and Fundraiser features a meal with traditional Wampanoag foods.   under a tent in yard behind the Vanderhoop Homestead, Aquinnah.
Sunday, August 9
The Tony Award Winning Musical "Hair"
'Let the sun shine in' at the Martha's Vineyard Performing Arts Center.
Monday August 10 through Saturday, August 15
13th Annual MV African American Film Festival
MVAAFF is screens and promotes a collection of the most outstanding and emerging feature, documentary and short films.
Tuesday, August 11
Re-lighting of the Gay Head Lighthouse
Save the Gay Head Light House Committee invites the Island community to celebrate  the re-lighting of the relocated Lighthouse.
Wednesday, August 12
20th Annual Gingerbread Cottage Tour
20th Annual Gingerbread Cottage Tour includes 6 distinctive Gingerbread Cottages located in the Martha's Vineyard Campmeeting Association Campgrounds.
Thursday, August 13 through Tuesday, August 18
Built on Stilts
First night of Oak Bluffs' annual community dance performance now in its 19th year.