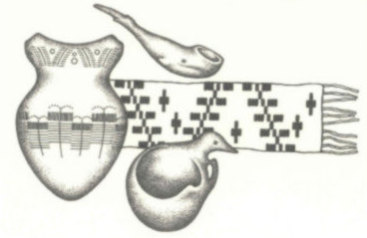 Traditional Feast and Fundraiser
Date(s)
Sat 08/08/2015
5:00 pm - 8:30 pm
Location
Aquinnah Cultural Center
Contact: Linda Coombs
Address: 35 Aquinnah Circle
Phone: (508) 645-7900
Email: [email protected]
Website: http://www.wampanoagtribe.net
Admission fee: $100 adults/$40 children
Relevant Link:
Sponsors: Aquinnah Cultural Center
Benefit for: Aquinnah Cultural Center
The ACC's Annual Traditional Feast and Fundraiser features a meal with traditional Wampanoag foods.  It is held under a tent in yard behind the Vanderhoop Homestead, to take full advantage of the view of the ocean.  We have always had perfect weather for this event!  Every year we feature a different presentation or speaker to both entertain and inform our audience of a little Aquinnah Wampanoag history and culture.
This year's speaker is Paula Peters, Mashpee Wampanoag, who will present on the traveling exhibit of the Plymouth 400 Committee, "Captured 1614".  Paula developed the concept of the exhibit while a Board member of the Plymouth 400.  The exhibit elaborates on some of the little known history of the Wampanoag people, that of the kidnappings and enslavement of Wampanoag people by English sea captains in the early 17th century.  Paula will explain the history behind the exhibit, as well as the process of developing it.
The Feast and Fundraiser is one of two fundraisers by the Aquinnah Cultural Center, which support all of our exhibits, programs, and special events.