The Week Ahead: Friday, June 19 through Thursday, June 25, 2015
June 19, 2015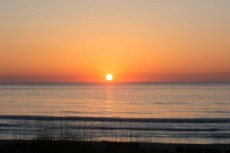 Summer arrives in the Week Ahead and the mood turns celebratory with guided tours, dance parties and music, music, music. Great weather, great events and summer energy combine to get us up on our feet and out and about! Happy Solstice and enjoy the Week Ahead!
Friday, June 21
Polly Hill Arboretum Guided Tours
Learn about Polly and her Arboretum on a guided tour of our campus, 10-11 am daily.  Admission is $5; free for PHA members.
Saturday, June 20
Annual Strawberry Festival
Annual Strawberry Festival on the grounds of the West Tisbury Congregational Church. Shortcake, berries and cream and other seasonal favorites
Oak Bluffs Harbor Festival
Oak Bluffs hosts its annual Harbor Festival  celebrating summer with live music, food, arts, crafts on the harborfront from 11am – 5:00pm.
Sunday, June 21
Summer Solstice Celebration & Fundraiser
Annual event with Live Outdoor Concert, Pot Luck with (y)our best Summer Dishes, BYOB and Ceremonial Fire, and awesome people and view.
Monday, June 22
Musical Monday at Featherstone Center for the Arts: John Zeeman
Pack a picnic and a chair and join us for Musical Monday out on the Featherstone Stage!
Tuesday, June 23
Edgartown Walking Tours
To fully appreciate Edgartown, it needs to be explored on foot. Tours meet in front of the Old Whaling Church on Main St. Reserve in advance.
Wednesday, June 24
Salsa Dance Class
Salsa dancing is good for you, for body, mind and soul. We teach a multi-level class that is fun for everyone, regardless of dance ability at The Ritz.
Thursday, June 25
Summer Events at the Eisenhauer Gallery
Join us at the Eisenhauer Gallery for an evening of art, music and enjoyment!  This week: Music in the Square by Johnny Hoy from 6 – 8pm.