THE WEEK AHEAD at MVOL.com
(Fri., May 9, through Thurs., May 15, 2014)
Greetings to all  the mom's out there who will be celebrating on Pink & Green Weekend, and on Sunday, with breakfast in bed, dandelion bouquets and brunch.  Also in progress, and continuing into Saturday and Sunday, is the MV Wine Festival.  Cheers! and enjoy the Week Ahead.
Thurs – Sun, May 8-11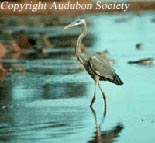 Martha's Vineyard Wine Festival
Four-day event celebrating wine and food in homes and businesses throughout the Island. Wine tastings, restaurant events and The Local Wild Food Challenge are just some of the anticipated happenings.
Fri – Sun, May 9-11
Pink & Green Weekend
A weekend celebration of Spring and Mother's Day. Join us in Edgartown for activities, shopping, the Pink & Green Ball with live music, and Mother's Day brunches!
Saturday, May 10
5th Annual Garden Party and Fashion Show
Enjoy the Fashion Show, gorgeous grounds and light refreshments being served under our beautiful tentwhile. Sneak a peek of the Art of Flowers Show too. Supports Featherstone Center for the Arts.

Sunday, May 11
Vineyard Gardens Mother's Day Festival
Vineyard Gardens welcomes you to its Mother's Day Festival 8 am. – 5 pm. Our beautiful spring plants will delight the whole family Special gifts for moms and all are welcome!
Tuesday, May13
Book Launch: "Martha's Vineyard"
Chief Curator Bonnie Stacy unviels "Martha's Vineyard," featuring selected images from the Museum's photo collection, compiled over the course of more than 90 years which illustrate the history of the Island from the 1840s to the present day.
Wednesday, May 14
Moonrise Kayak
See Sengekontacket Pond in a new light, moonlight, as we celebrate the different full moons of summer. With a guide, you will kayak on the pond as the sun sets and the moon rises. Kayaks, paddles and lifejackets are all included.
Thursday, May 15
Evening Under the Stars
MV Cancer Support Group fundraiser features buffet dinner, drinks and dessert; music by Mike Benjamin, door prizes & gift bags. Support MVCSG's efforts to raise money to help Island cancer patients
For more this to do in the Week Ahead, check out MVOL's Calendar of Events.