Island Time 2: July 15-18
July 15, 2019
What's up this week on Martha's Vineyard? Plenty! Here are five suggestions for the next few days—watch for our Thursday newsletter with the weekend's best bets, and check the Complete Martha's Vineyard Calendar to find out what's happening every day.
This acclaimed string quartet plays classical, jazz, nuevo tango and Broadway music by composers including Dvorak, Ellington, Bernstein and Piazzolla.
---
2. Hula Hoop Flow is a new weekly class starting Tuesday, July 16 at 8 a.m. in Edgartown's Cannonball Park.
Get your hoop on and have some fun in the park. Hula hoops will be provided. Hooping is not only good exercise—it helps to harmonize the body and mind as you explore the joyous rotation of your hoop. The 75-minute class repeats every Tuesday through August 20.
---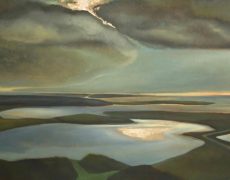 3. A special evening with Amy Brenneman and Kara Taylor benefits the Leo Project,Wednesday, July 17, 6 p.m. to 7 p.m. at Kara Taylor Fine Art in Chilmark.
Ms. Brenneman performs and Ms. Taylor shows her latest artworks, with partial proceeds from their sales to benefit a resource center for vulnerable children in Kenya.
---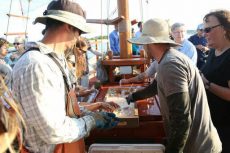 4. Enjoy freshly-shucked 

Island

 oysters aboard a pirate ship on an Oyster Farm Sunset Tour, Thursday, July 18 from 5:30 p.m. to 7:30 p.m., sailing from Oak Bluffs harbor.
Oysters don't get any fresher than this: The farmers come alongside with their harvest straight from the sea, board the pirate ship and start shucking. Brought to you by Farm.Field.Sea. BYOB. More sailings in July and August.
---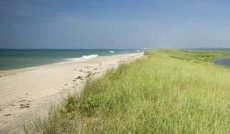 5. Take a Brew Moon Hike, Thursday, July 18 from 7 p.m. to 9 p.m. at Long Point Wildlife Refuge in West Tisbury.
You don't have to be an experienced hiker, just 21 or older to enjoy the trails, the views, the company and some cold beverages from a Martha's Vineyard brewery. Repeats 8/14, 9/15.
---