Island Time 2: Full June
June 11, 2019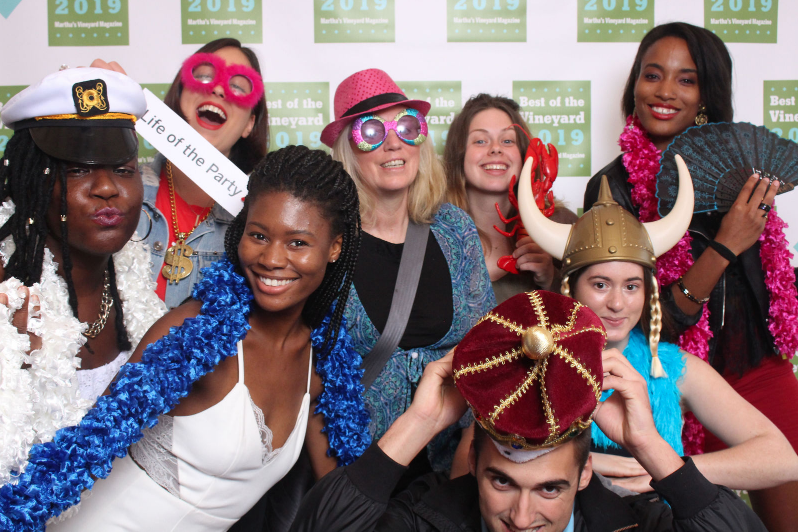 Who was the Life of the Party? Everyone! Winners, runners-up, friends, and family rocked the 2019 Best of the Vineyard Awards party at Farm Neck Golf Club last Thursday night. Photo of Kitchen Porch Catering staff by Naomi Paulson, Salty Snapshots Photobooth. [/caption]
Days are warmer, nights are livelier and the Island is blooming. Here are five great things to do on Martha's Vineyard this week. Remember to check your inbox on Thursday morning to see our best bets for the weekend.
For an old-fashioned summer baseball park experience, take the whole family out to the Shark Tank in Oak Bluffs for a wood-bat game between two collegiate teams. The Shark Tank has lights, bleachers, hot dogs and hamburgers and a whole lot of Island spirit. You might even spot Sharks fan Bill Murray in the crowd.
3. Cheese Talk and Tasting, Wednesday, June 12, 5:30 p.m., The Grey Barn and Farm, Chilmark
See the cows being milked and learn about the cheese-making process, then taste all of the acclaimed organic cheeses made at the Chilmark farm. Bring your own beverage to pair with award-winning Prufrock, Eidolon and Bluebird.
Vineyard Sound is back! The forever-young a cappella ensemble of male singers from New England colleges performs the first of its weekly concerts at churches around the Island.
events