December 20: May Your Days Be Merry and Bright
December 20, 2018


At this point, every Who in Whoville is ready for some of those mocha eggnog breakfast buns at the ArtCliff Diner. Move over, Mr. Grinch. We need a break from the shopping and ugly sweater parties. Actually, we'd like a little more sunlight, too. But that's coming; tomorrow is the shortest day of the year, and then we're on our way back into the light. In the meantime, we'll light the candles, turn on the Christmas lights, and gather round the fire. Our mission for the weekend: Be merry and bright.
Friday, December 21 | Short and Sweet
To celebrate the solstice, we're going on a solstice stroll at Long Point Wildlife Refuge at 4:30 p.m. We'll follow the luminaries along the path, and wind up at the visitors' center for s'mores around the fire pit. Felix Neck Wildlife Sanctuary is also having a festive solstice event this evening. The Winter Solstice Hygge Potluck is a BYOB (bring your own blanket) event. There will be a sunset hike at 3:45 p.m., followed by a community potluck around the fire.
If the weather winds up putting a damper on these fun outdoor events, we've got plan B in mind: the movies. Mary Poppins Returns, starring Emily Blunt, plays at the Capawock at 7 p.m. While Mary Poppins is set in 1930s London, The Favourite, starring Emma Stone and playing at the film center at 7:30 p.m., takes us back to England in the early 18th century.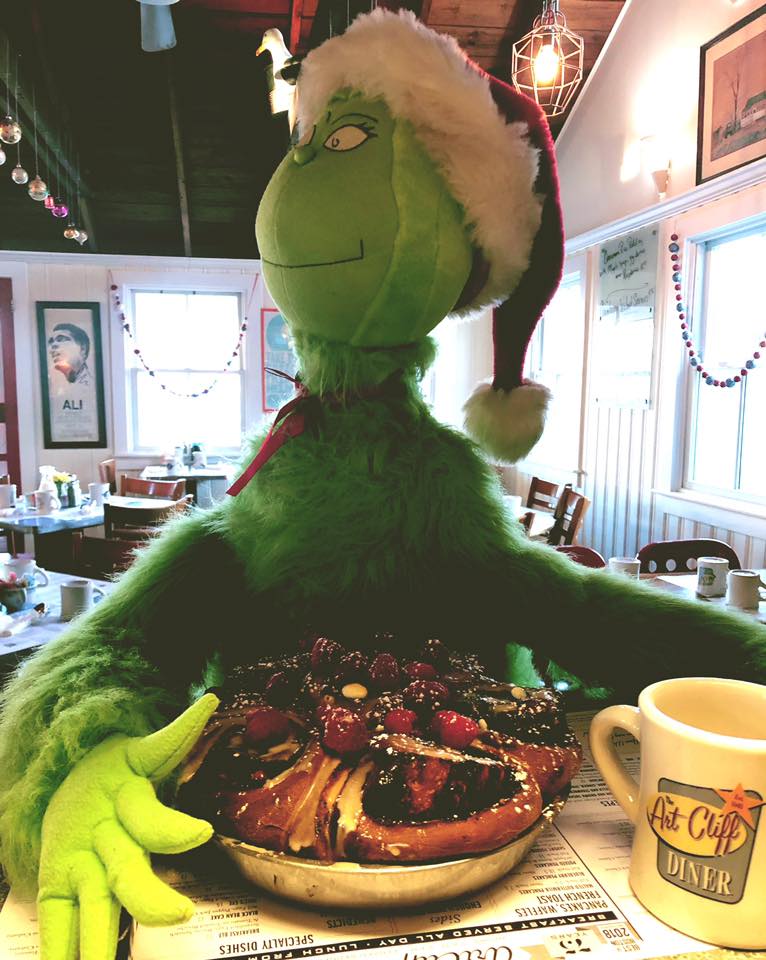 Saturday, December 22 | A Caroling We Go
You can finish up your holiday shopping this morning in Vineyard Haven. The Holiday Gift Shop is still open and all the Main Street retailers are still well stocked. This afternoon you can meet your friends at the Oak Bluffs Library at 4 p.m. and head out to go caroling in the community. Also in Oak Bluffs, folks from all over the Island will gather in Washington Park at 5 p.m. for a solstice vigil to stand against hate and violence of all kinds. At 8 p.m. tonight, Vineyard vocalists accompanied by a 10-piece orchestra will perform Handel's The Messiah at the Old Whaling Church. Sponsored by Grace Church, the event will benefit the Island Food Pantry.
Sunday, December 23 | Sugar Plum Fairies
You'll want to grab the kids and head to the MV Film Center today around noon to get a good seat for The Nutcracker. The film center will show the live broadcast of The Bolshoi Ballet performing Tchaikovsky's famous work at 12:55 p.m. By the way, Mary Poppins Returns has three showings at Edgartown Cinema today. The Town of Aquinnah also has its holiday party tonight.
Monday, December 24 | Christmas Eve
Check here for a list of Christmas Eve services and other community gatherings today.
Photo top right by Regina Stanley.

Dec 19 5pm – Jan 5
Crosslands Annual Christmas Displays

Dec 21 1pm
Fun Holiday Film: An Interactive Screening

Dec 22 12pm
Pop-Up Holiday Shop: Martha's Vineyard Skin Care Company

Dec 28 1pm
The MET Live Encore: The Magic Flute
FOR A COMPLETE LIST OF EVENTS, VISIT OUR CALENDAR
Save The Date
Dec 31 Ritz New Year Celebration | Find Out More
Dec 31 New Year's Eve Party | Find Out More
Jan 1, 2019 – Feb 5 Skate with Me | Find Out More


Want to receive Island Time by email? Sign up for our twice-weekly newsletter and find out what's happening on Martha's Vineyard.