Thanksgiving Dinner To Go
November 9, 2018
Celebrating Thanksgiving on the Island can be as hands-on (or not!) as you like it to be. Whether you're looking for a few side dishes, simply a pie, or turkey and stuffing, too, you can look to Island sources for delicious take-out options.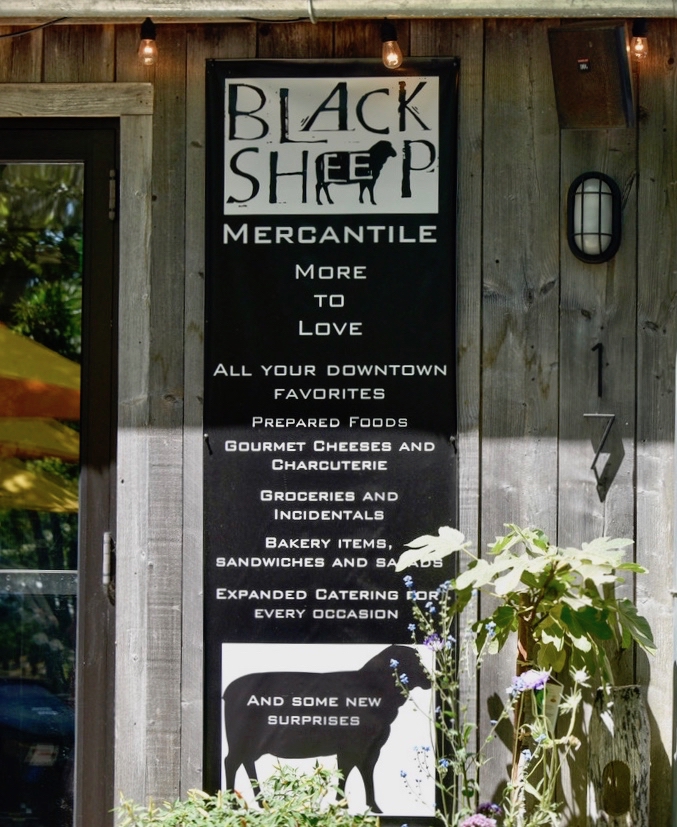 Black Sheep, 17 Airport Road, Edgartown, 508-338-7770;  blacksheeponmv.com
At its new location in the Airport Business Park, Black Sheep offers an extensive take-out Thanksgiving Menu, starting with scones and croissants to get the day going. The dinner menu includes breads, dressing with or without sausage, turkey or a carving ham, classic sides, and updated dishes like Boursin Yukon Gold mashed potatoes. Three kinds of pie — pecan, apple/cranberry and pumpkin — are available, too. Order by 4 pm on November 16.
Back Porch Larder, 4 A St. #3, Edgartown, 508-560-5775; backporchlarder.com
An online menu with drop-down options makes it easy to order from Jan Buhrman's Back Porch. She's offering three turkey options and delicious soups and sides like Morning Glory Butternut Squash Bisque with Sage, Caramelized Garlic and Grey Barn Bluebird blue cheese and Poblano and Maple Glazed Sweet Potatoes. Dietary restrictions? Order House Made Gluten-Free Popovers or Dairy-Free Clam Chowder.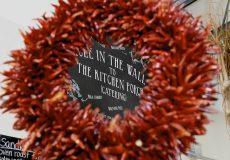 Order by noon Friday, Nov. 16 for pickup at Back Porch 12-4 p.m. on Wednesday or 10-11:30 a.m. on Thanksgiving Day, Nov. 22 .  http://backporchlarder.com/kitchen-porch-catering-thanksgiving-menu-and-order-form/
Morning Glory Farm, 100 Meshacket Rd., Edgartown; 508-627-9003, morninggloryfarm.com
Summer's much-frequented, full-service farmstand steps up to the Thanksgiving challenge with an extensive menu of re-imagined classics. Two turkeys and two stuffing options start off the traditional selections. Will it be Cornbread Stuffing with the farm's own pork sausage or its Cranberry Sage Stuffing? Roasted Butternut Squash with Maple Ginger Butter or Roasted Molasses Sweet Potatoes with Candied Pecans? A long list of pies will make choosing difficult. Add a centerpiece to your order and you are done and done. Order fresh turkeys/turkey breasts by noon Nov. 16 to be picked up from 4 p.m. to 5:30 p.m. Nov. 20 and from 9 a.m. to 4:30 p.m. Nov. 21. The deadline for ordering all other items is 7 a.m. Nov. 19 to be picked up Monday through Wednesday. http://morninggloryfarm.com/event/thanksgiving-menu-and-order-form/
Scottish Bakehouse, 977 State Rd., Tisbury, 508-693-6633; scottishbakehousemv.com
A choice of organic or The Good Farm's Island-raised turkeys heads the menu on the Scottish Bakehouse's holiday menu.  Other standouts include Cheddar Scallion Biscuits, Linguica, Apple and Corn Stuffing (both also available gluten-free), a classic vegetarian stuffing, Mustard Roasted Organic Cauliflower, and two seasonal soups to start. A long list of pies, crisps, and cakes, as well as desserts for restricted diets, concludes the meal.  Stop in at the Bakehouse to pick up an order form. Deadline for ordering is Monday, Nov. 19; pick-up is anytime until Thanksgiving Day at 11 am.
Sweet Bites, 32 Beach St., Vineyard Haven 508-684-8585; sweetbitesmv.com
Keep things simple this Thanksgiving with Sweet Bites' complete catered dinner. Select roasted turkey, beef or ham for the centerpiece of your meal; mashed potatoes with gravy and  green beans with bacon come along as the basic accompaniments, with your choice of apple or pumpkin pie for dessert. The menu is designed to feed from 12 to 15 persons. If you'd like to customize your dinner, there are 10 additional options being offered, including quiche, roasted potatoes, a lime meringue tart and more. For additional information and to order, call before Nov. 20.  Last pickup will be on Thanksgiving Day.
Not Your Sugar Mamas, Tisbury Marketplace, Beach Road, Vineyard Haven 508-338-2018; notyoursugarmamas.com/
For the second holiday season,  Not Your Sugar Mamas is offering a complete menu of plant-based Thanksgiving options. Vegan cheeses to start, mushroom lentil roast, sweet potato casserole and a selection of classic pies are just a few of the seasonal, tempting items on the menu. Make your choices by Friday, Nov. 16 in-person at the cafe, or call or email your order. Pick-up will be during store hours prior to Thursday, Nov. 22.
7a Foods, 1045 State Road, West Tisbury 508-693-4636; www.7afoods.com
Order your soups, sides and pies so you can pay full attention to the centerpiece of your holiday meal!  Call to order by 4pm on Monday, Nov. 19 for pickup Wednesday, Nov. 21 11am-3pm.