November 1: Fall Back
November 1, 2018

There's an elusive moment, sometime between the very last days of October and the first days of November, when the Vineyard is near perfect. The sky is azure blue, a smattering of cumulus clouds drifts across the horizon, and our particularly quirky and random approach to foliage finally decides to deliver a show. The late afternoon light slides through the cracks in stone walls and skitters across fields of spent goldenrod and crimson sumac. The air temperature is an ideal sweater-wearing 50 degrees.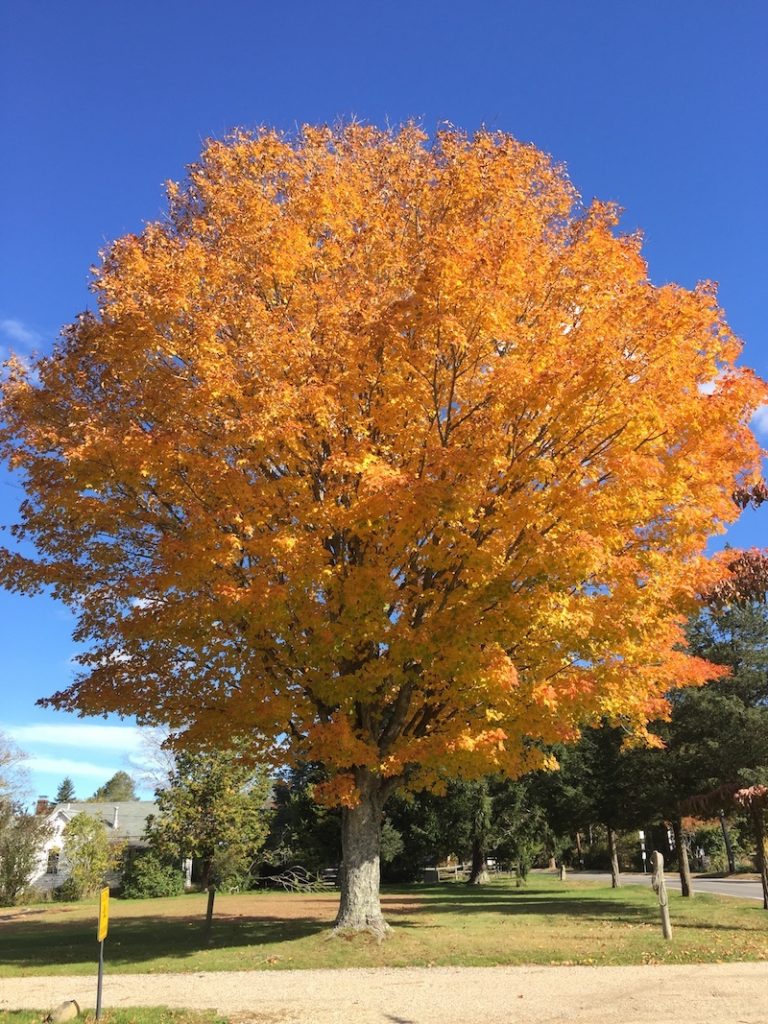 You might not realize this moment has happened until you reach to turn your clock back this weekend, or until that cold, gusty rain storm comes through to knock the leaves down. But you don't want to miss it.
This weekend, before Daylight Savings Time ends (at 2 a.m. on Sunday morning) and we return to Eastern Standard Time, be sure to take a walk in the afternoon sun. Or take a drive up Middle Road or along Lambert's Cove. Visit Polly Hill Arboretum or hop the ferry to Chappy and head for Wasque.
Sometimes we wish time would stand still, but of course it doesn't. But it's okay to move on—we've got important work to do. Please remember to vote on Tuesday.
Friday, November 2 | First and Last
Never too much chocolate. If you're still thinking that way after Halloween, tonight's your night to visit the chocolate factory. The Edgartown School performs Willy Wonka Jr., the musical based on Roald Dahl's beloved book, at 7:00 p.m. (And again tomorrow night at 7 p.m.).
Two great films are showing at the Capawock today and all weekend. Beautiful Boy shows at 4 p.m. First Man shows at 7 p.m. Over at the Edgartown Cinema, Jamie Lee Curtis stars in Halloween 2018 (6:15 p.m. and 9 p.m.) for those of you who like to be terrified.
If you're not in the mood for a movie, why not try your hand at Gold Pin Bowling (9:00 p.m. at Barn, Bowl & Bistro) or Pickle Ball (7:30 p.m. at Airport Fitness).
Saturday, November 3 | Hay There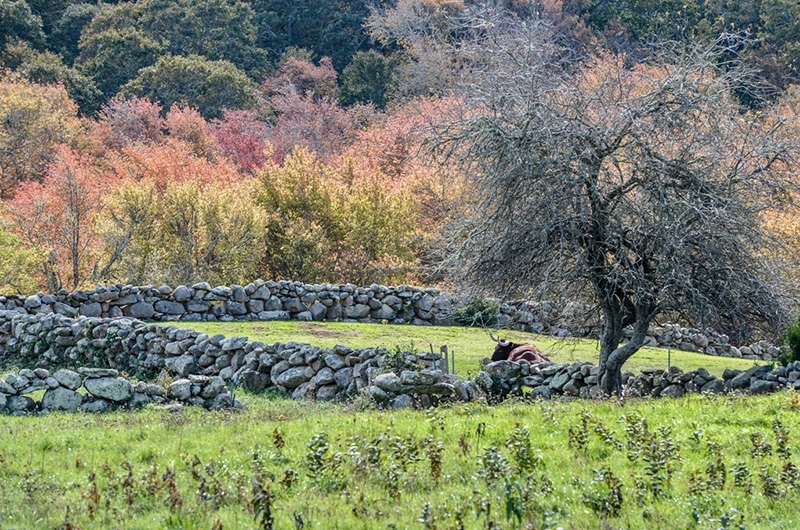 All the fun is happening at the Ag Hall today, beginning with hay rides at the Farmers' Market at 10 a.m. and the rescheduled Fall Fuzzy Horse Show, which starts at 9 a.m. Tonight the Ag Hall hosts its annual Barn Raisers' Ball at 7:30 p.m. Bring a dessert to this very popular event and prepare to dance to the music of Johnny Hoy and the Bluefish.
Down Island, the Oak Bluffs Library has events going on all day: The Saturday Stitchers meet at 10 a.m. There's Tech Help Drop-In from 10 a.m. to noon (call ahead for a 30-minute slot). And Henna artist Bridgette Bartlett will be painting hands starting at 2 p.m.
Tonight there's a killer line-up at The Comedy Lounge (upstairs at the Barn, Bowl & Bistro) from 9 p.m. to 11 p.m. Over at the Film Center, Free Solo plays at 5:00 p.m. The story is a portrait of free soloist climber Alex Honnold as he prepares to achieve his lifelong dream: climbing the face of the world's most famous rock, the 3,000-foot El Capitan in Yosemite National Park — without a rope.
Sunday, November 4 | Fall Back
Take it easy this morning and enjoy that extra hour of sleep. Then get outside (rain or shine) and enjoy a guided tour of Felix Neck Preserve and Wildlife Sanctuary. Meet at 1 p.m. at the Pennywise Preserve trailhead at the far end of South 18th Street off the Edgartown-Vineyard Haven Road.
There's something for kids of all ages today: Mini & Me Yoga for toddlers (3:45 at Blitz Fitness), Barn Buddies for little kids (at the Ag Hall at 3 p.m.) and Amp Jams for teens (2 p.m. at Alex's Place).
The Old Man and the Gun plays at the Film Center at 4 p.m. and A Star is Born plays at the Edgartown Cinemas at 4 p.m.
Photos: Top right, Susie Middleton; middle left, Albert O. Fischer.

Nov 3 12:55pm
MET Opera Live: La Fanciulla Del West
Nov 3 3:30pm
Art Reception: Valentine Estabrook & Anne-Marie Eddy

Nov 4 11am
Vineyard Birth Collective: Potluck Brunch

Nov 4 2pm
Martha's Vineyard Performing Arts Center

FOR A COMPLETE LIST OF EVENTS, VISIT OUR CALENDAR
Save the  Date
Nov 17 – Dec 15 Holiday Gift Show | Find Out More
Nov 17 Island Cup: MVRHS vs. Nantucket | Find Out More
Dec 6 – Dec 9 Christmas in Edgartown | Find Out More