October 18: A Toast
October 18, 2018


Here's to fall on the Vineyard. It's so, well—delicious. Especially this weekend, with food and drink events happening at every turn.
Perhaps you're planning to forage for wild hazelnuts and Chappy cranberries to add to your entry in the Local Wild Food Challenge. Surely some of you are heading to the Winnetu for the Martha's Vineyard Food & Wine Festival's Grand Tasting event on Saturday afternoon. Or maybe you've decided to check out Oktoberfest at Lambert's Cove Inn on Saturday or to visit North Tisbury Farm & Market for their first annual Fall Harvest Sunday, where local food and drink producers like Pie Chicks and Chilmark Coffee will be showcasing and sampling.
You could even take a mixology class at Back Yard Taco on Saturday or make popcorn balls with the kids and Island Grown Schools at the Vineyard Haven Library on Sunday.
But even if you skip the Guinness tasting and the Fish Fry in favor of a less caloric weekend, you can still cook a nice meal at home with fall goodies. Be sure to check out the 12 varieties of winter squash now available at Morning Glory Farm. You could make these Butternut, Fresh Corn, and Black Bean Quesadillas for the football game on Sunday. Go Pats.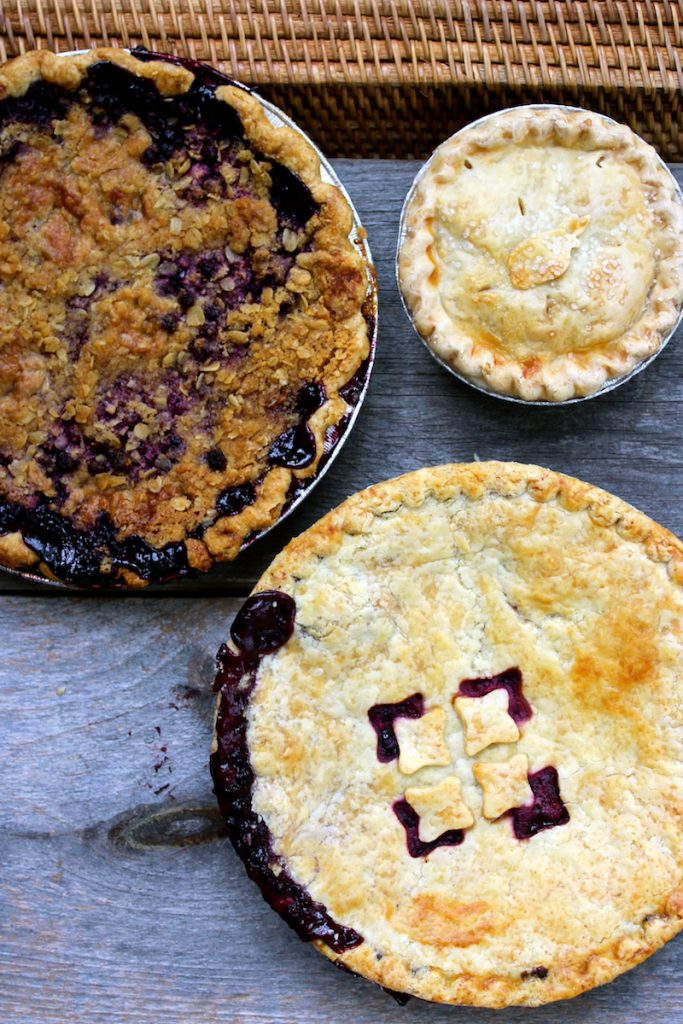 Friday, October 19 | Going Gaga
If you're visiting the Island in conjunction with the MV Wine & Food Festival this weekend, you can take advantage of two tours today in Edgartown: An architectural walking tour that departs from the Carnegie on North Water St. at 10:30 a.m., or an Edgartown Harbor Tour, which leaves the Carnegie at 12:30 p.m.
Tickets are still available for some of the festival events today, including a special seafood dinner at the Winnetu. Guest chefs from New Jersey will prepare a six-course seafood menu accompanied by French and Italian wines.
Starting tonight at 7:30, you'll have five opportunities this weekend (every showing at the Capawock) to see Bradley Cooper and Lady Gaga in the newest film version of A Star is Born. We'll see you there.

Saturday, October 20 | Dames
Start the day by dropping off your old electronics at Martha's Vineyard Community Services. Yes, it's Electronics Disposal Day (9 a.m. to 2 p.m.) Then why not go on a fall guided walk at Polly Hill Arboretum (10 a.m.)? Or visit the FARM Institute at 10 a.m. for a class on making fire cider, that healthful immune-boosting herbal concoction.
At 11 a.m., the annual Truckin' MV event is happening at the high school. Bring your kids and let them see and explore their favorite big trucks and Island vehicles.
The MET Opera Live this week is Samson et Dalila, 12:55 at the Film Center. If you're looking for a late afternoon film, Tea with Dames is on the Film Center screen at 5:15 today.
And tonight at 7 p.m. you won't want to miss Ladyfest at the Ritz. This year's impressive roster of musicians includes Sabrina and the Groovers, Siren Mayhew, Rose Guerin, Nina Violet, Auntie Em and the Bedspins, Jemima James, Missis Biskis, The Space Invaders, The Outskirts, Lucy Mayhew and special guests Kate Taylor and Barbara Dacey. The cover charge benefits CONNECT to End Violence.
Sunday, October 21 | Goblins and Goodies
Need help with your Halloween costume? Visit the West Tisbury Library today between 2 p.m. and 4 p.m. to brainstorm and troubleshoot your costume. Then bring the kids to Barn Buddies at the Ag Hall from 3:00 p.m. to 4:30 p.m.
For big kids and adults, the Local Wild Food Challenge at the FARM Institute is fun even if you don't compete, with food trucks, food demos and other entertainment from 2:30 to 8:30 p.m.
If you need a more relaxed activity, try a matinee (Colette plays at the Film Center at 4 p.m.) or a concert (Schubert to Sondheim, West Tisbury Church, 2 p.m.).

Oct 17 8am – Dec 1
Venison Donation Program & Community Deer Cooler
Thimble Farm (Island Grown Farm)

Oct 18 4pm
Oak Bluffs Public Library



Oct 19 – Oct 21
Misty Meadows Equine Learning Center



Oct 20 9am
Martha's Vineyard Community Services



Oct 20 7pm
Staged Reading: Delusion by Proxy
Martha's Vineyard Playhouse


Oct 21 8am


FOR A COMPLETE LIST OF EVENTS, VISIT OUR CALENDAR
SAVE THE DATE
Oct 27 Halloween Costume Party | Find Out More
Nov 17 – Dec 15 Holiday Gift Show | Find Out More
Dec 6 – Dec 9 Christmas in Edgartown | Find Out More
Top photo: Jeanna Shepard
Want to receive Island Time by email? Sign up for our twice-weekly newsletter and find out what's happening on Martha's Vineyard.