Don't Miss Tivoli Day, Saturday, September 15 in Oak Bluffs
September 13, 2018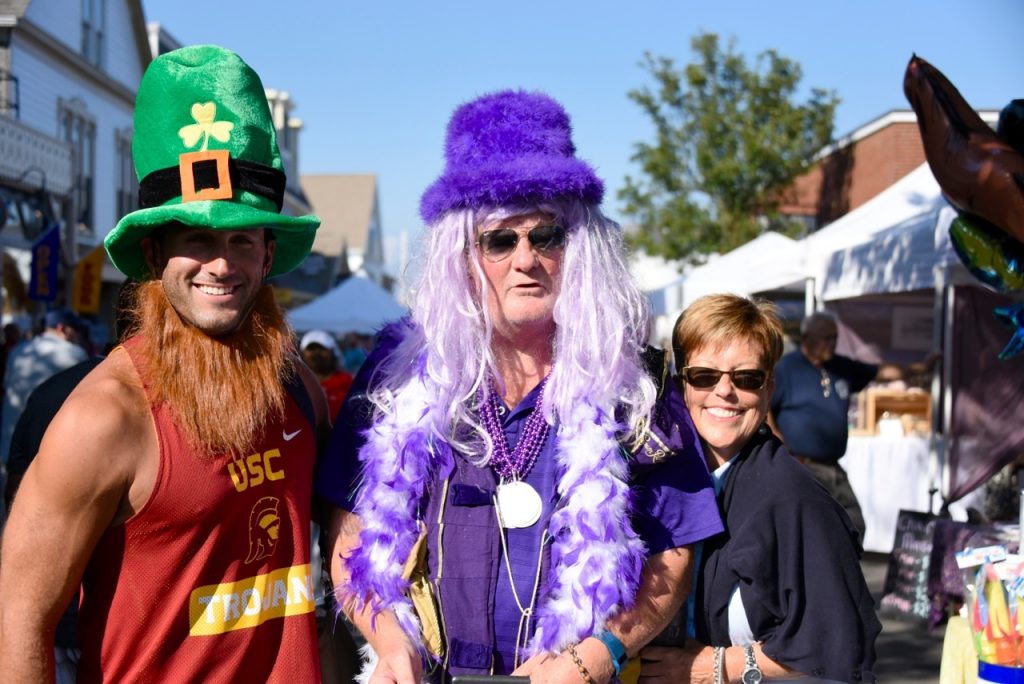 This weekend, Oak Bluffs celebrates the last beautiful days of summer with Tivoli Day, an open-air festival on Circuit Avenue that begins at 10 a.m. and runs through 6 p.m. With the street closed to traffic, the all-day block party fills the avenue with music, crafts, food, and lots of shopping opportunities. One of the highlights of this year's festivities will be a performance of country music rising stars singing at 3 p.m. (To check out last year's festivities, click here.)
The lively festival, named for the historic Tivoli Dance Hall that once roared in the roaring twenties, was created 41 years ago as a tribute to Oak Bluff's importance as the center of entertainment on the Island in the early part of the 20th century.
Here's a quick look at what you can expect on Tivoli Day:
Live Music
Island musicians take to the streets and get crowds toe-tapping, foot stomping and dancing.
Fun for Kids  
No traffic, no worries. Lots to look at and kid-friendly prices too.  A climbing wall and antique bikes add to the fun for kids of all ages.
Friends and Neighbors
It's a great chance to catch up with old friends and make some new ones. No Island event, except for perhaps the Ag Fair in August, brings people together like Tivoli Day.
Outdoor Eating
Experience your favorite Oak Bluffs restaurant outdoors. Take your taste buds on an around-the-world eating adventure from Thai to Italian and back to New England again.
Bargains
Wrap up the season with bargains at many of Oak Bluff's most popular shops, and try your luck on any of the great raffle items offered. Crafts and vendors too.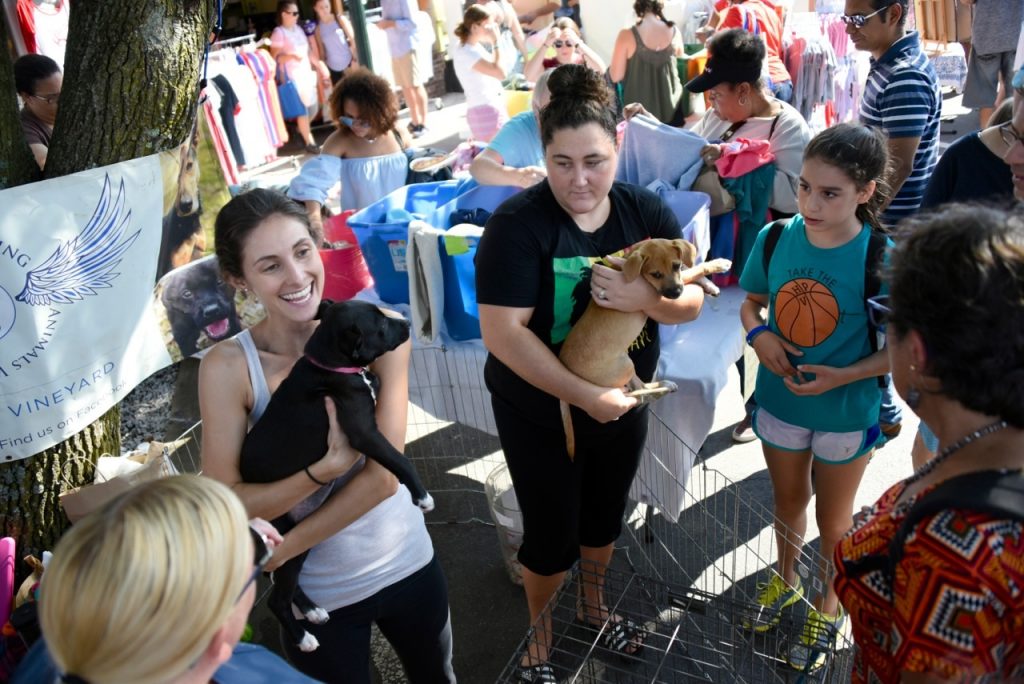 Pets
Well behaved, leashed dogs are always welcome. A stop at  Good Dog Goods is a favorite doggie destination.
Sidetracks
The beautiful and serene Methodist Campground is right around the corner. Or end the day with a stroll along the Oak Bluffs Harborfront. Time it right, and you might just catch a spectacular September sunset.
No Cover Charge
Oak Bluffs' annual street fair is open to all. Come experience the sights, sounds and excitement. Of course vendors and restaurants charge for their wares and fare, but camaraderie and fun are free for all to enjoy.