September 6: Come Back!
September 6, 2018
Last weekend, ferries leaving the Vineyard were packed. But we also noticed that boats arriving from Woods Hole were not exactly empty: couples hand in hand, bicyclists with backpacks, retirees and pooches — everyone (dogs included) with knowing smiles on their faces. They're all in on a not-very-well-kept secret: September is the best month on the Vineyard.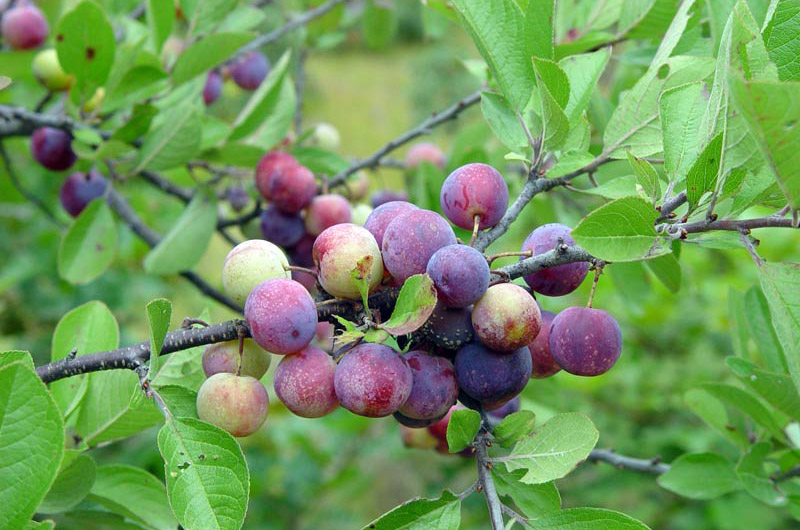 Also noted disembarking the ferry: fishing gear, golf clubs, fancy running shoes. No surprise, since the Martha's Vineyard Striped Bass & Bluefish Derby starts this weekend, the Two Man Team Championship Golf Tournament is on Saturday, and the Vineyard Triathlon is on for Saturday as well. All that plus the Martha's Vineyard International Film Festival, the 9th Annual Best Fest music festival, the Martha's Vineyard Wind Festival and more.
If you've returned to America, perhaps you should turn around and head back to the Island. At least for the weekend.
Friday, September 7 | Films First
Here's a great way to keep the summer vibes going: Head for First Friday in Vineyard Haven, running from 4 p.m to 9 p.m. today. Stroll and shop, buy a lobster roll at Grace Church and head to Owen Park to listen to the Pickpocket Bluegrass Band, 1 Night Stand, and the Dock Dance Band. Visit the Louisa Gould Gallery and meet the abstract artists whose work is currently on display. Up and down Main Street there will be musicians playing as well as vendors and artists displaying their wares.
Two strong films anchor the International Film Festival tonight. The Day After, a comic film of infidelity and mistaken identity, plays at the Film Center at 7:00 p.m. Smuggling Hendrix, the story of retrieving a runaway dog in Cyprus, plays at the Capawock at 7:30 p.m.
Saturday, September 8 | Power Up
Polly Hill Arboretum's annual Fall Plant Sale happens today between 9:30 a.m. and 2:00 p.m. The FARM Institute is having a Beach Plum Forage & Jam Class from 10 a.m. to noon. Want to know more about owning an electric car? Vineyard Power is hosting Electric Vehicle Day from 10 a.m. to 1 p.m. at the Oak Bluffs Library.
Go fly a kite (after you make it) or race a model sailboat today in Ocean Park as part of the Martha's Vineyard Wind Festival, 10:30 a.m. to 5 p.m. After that you'll definitely want to hang around Oak Bluffs for the Best Fest, a musical benefit for WVVY that features musicians at various Oak Bluffs locations, starting at 4 p.m. and ending at 1 a.m. The main attraction is ERB, the 45-piece marching band from Providence, R.I., that will once again march up Circuit Avenue at 8 p.m.
Over in Vineyard Haven, the Animation Shorts Showcase (4:30 p.m. at the Film Center) and the International Short Films Juried Competition (6:30 p.m. at the Capawock) lead the film festival offerings.
Sunday, September 9 | Derby Time
Even if you're not fishing in the Derby, you can still come down to Edgartown Harbor and enjoy the festive stroll happening today as the event kicks off.
Featherstone's opening reception for its Artist Teachers Show happens today at 4 p.m.; the Old Sculpin Gallery has a reception at 5 p.m. for the opening of exhibits by Melinda Fager, Meg Mercier, and a special show of works by Island artists juried by Kara Taylor. The show is titled "She" and the artists were asked to portray women, real or abstract, in the many forms they can be articulated.
Today at noon the film, Tea with the Dames, which celebrates the lives and careers of four iconic British actresses, begins a great line-up of back to back movies that ends with the closing night films and party at 4:30 p.m.
SAVE THE DATE

Sep 7 8:30am – Sep 8

Sep 8 10am

Sep 8 7pm – Sep 9

Sep 7 5pm
Art Opening & Reception: Blues Run the Game

Sep 8 12:30pm – Sep 9

Sep 9 5pm
Top Photo: Tim Johnson
Want to receive Island Time by email? Sign up for our twice-weekly newsletter and find out what's happening on Martha's Vineyard.