Grand Illumination is Tonight! Come to the Camp Ground in Oak Bluffs
August 15, 2018
At sundown tonight the gingerbread houses of the Camp Ground will glow with the light of thousands of lanterns, part of a summertime tradition in Oak Bluffs that dates to the late 19th century.
The Grand Illumination celebrates its 149th year this month.
The traditional community sing begins at 7:30 p.m. at the Tabernacle followed by the ceremonial lighting of the first lantern at dusk.
Cottagers will gather on their porches in a spirit of open hospitality that has long been a hallmark of the evening. The Martha's Vineyard Camp Meeting Association, whose religious revivals planted the Vineyard's first roots as a summer resort, celebrates it 150th anniversary this year.
The Grand Illumination began a year after the Camp Meeting incorporated. Today the Camp Ground, tucked just off the bustling downtown area, is listed on the National Register of Historic Places.
Large crowds are expected, parking is limited and public transportation is encouraged.
Click here for a slide show of photos from last year's Grand Illumination by the Vineyard Gazette.
Photo, top, by Jeanna Shepard; photo below by Maria Thibodeau.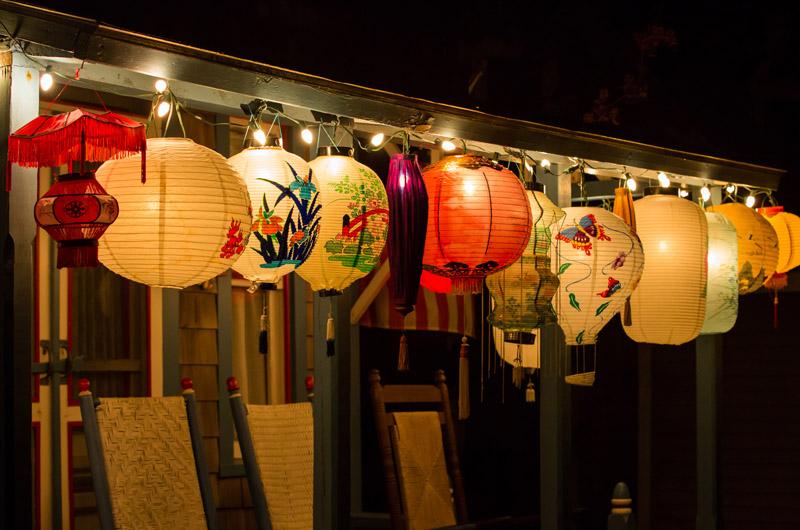 events
Illumination
things to do