Shop Your Way to Island Conservation
August 2, 2018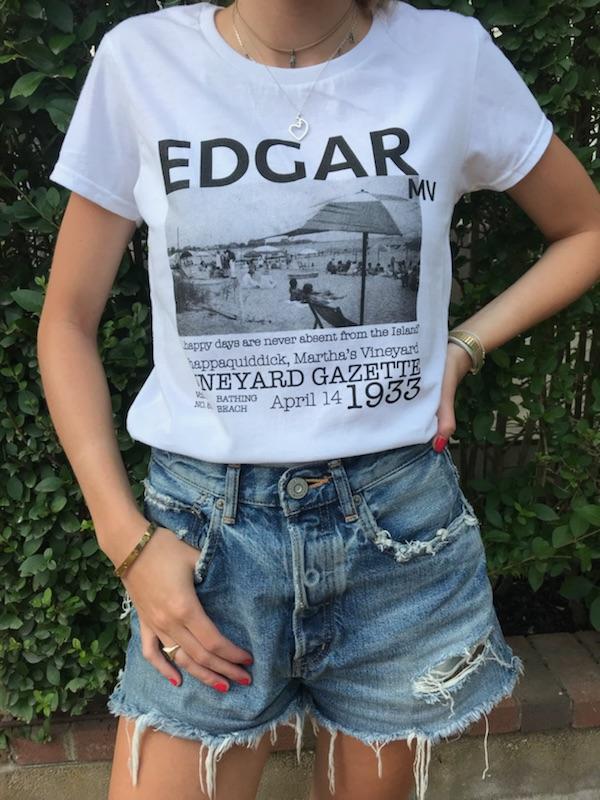 If you're looking for a way to spend a Saturday afternoon this weekend – an hour after the beach but before grabbing dinner in Edgartown – head down to Kelley Street for a special event at Edgar, the new Island retreat boutique with sophisticated yet relaxed luxury summer apparel.
From 4 to 7 p.m. on Saturday, August 4,  Edgar will be hosting another shopping event for the release of a new limited edition tee which features a 1938 vintage print from the Vineyard Gazette, proceeds of which will directly support the Vineyard Conservation Society. This local non-profit membership organization advocates for the preservation of the Island's land and water environments and organizes beach cleanups and community initiatives to strengthen the bond between community and nature.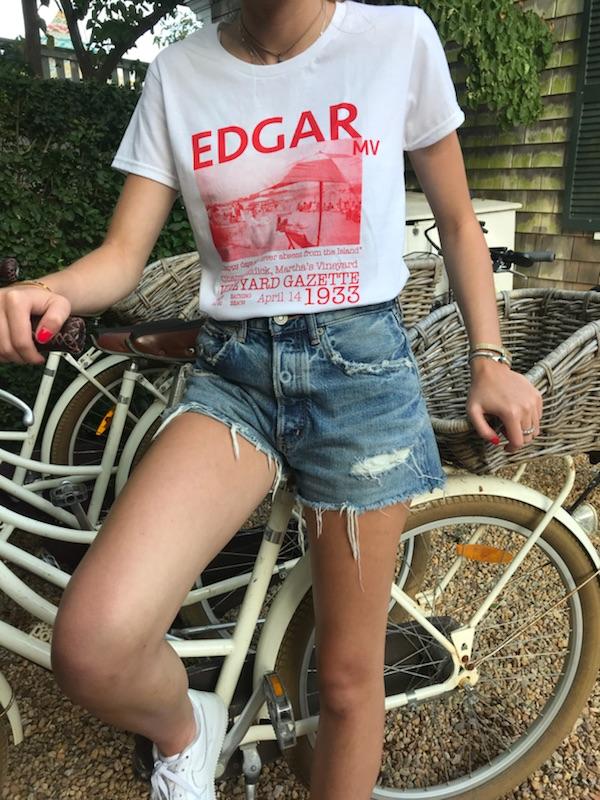 Take home this limited edition tee as a Vineyard souvenir after you shop your way through Edgar's boutique. With your purchase, you support the local environment on the Island for which you've (naturally) fallen head over heels. After all, what would we do without the beautiful beaches that we spend our Vineyard summers sunbathing on?
Edgar is located at 6 Kelley Street, adjacent to the Kelley House main building and the Wave Bar.
Update: Missed the event? Shirts are still for sale in store and online at edgarmv.com.
charity
environment
events
shopping
things to do
this week