Making Summer Memories in the Oak Bluffs Camp Ground: A Photo Tour
August 1, 2018
The Martha's Vineyard Camp Ground began when summer visitors gathered for Methodist revivals and pitched their tents in a semi-circle within Trinity Park. The tents graduated to wooden houses and many of these intricately detailed cottages have been passed down from generation to generation. Children still ride bikes through the narrow streets and couples meander hand in hand calling hellos to neighbors. Throughout the historic Camp Ground, summers are a cherished time for family and friends. If you're visiting the Vineyard, be sure to walk through this lovely neighborhood. Here's a sneak peek from the Vineyard Gazette online, with photos by Mark Alan Lovewell.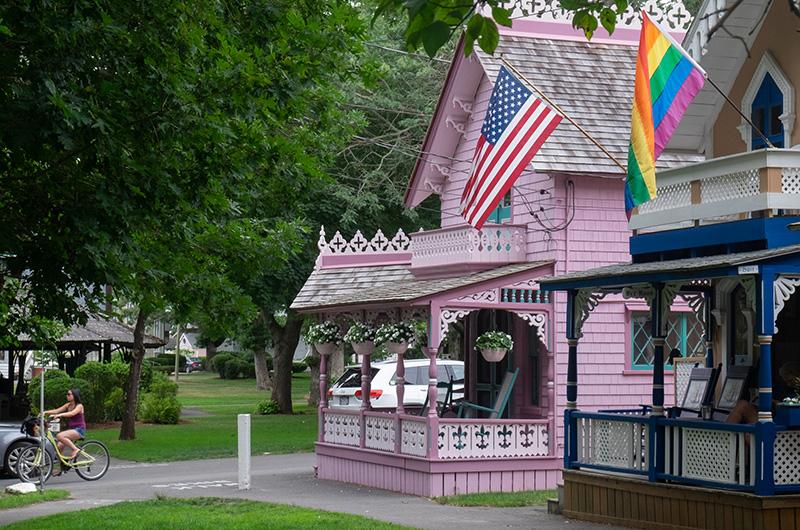 Cottages evolved from tents, to platformed structures, to the homes that exist today.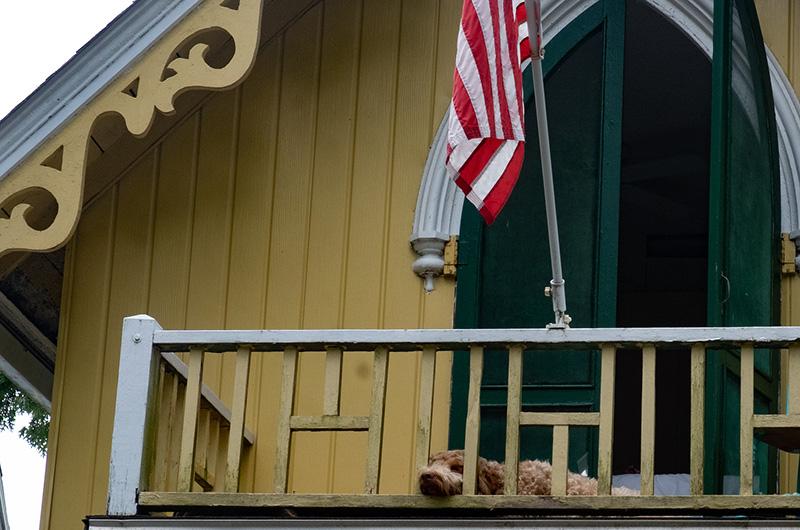 Sometimes it really is a dog's life.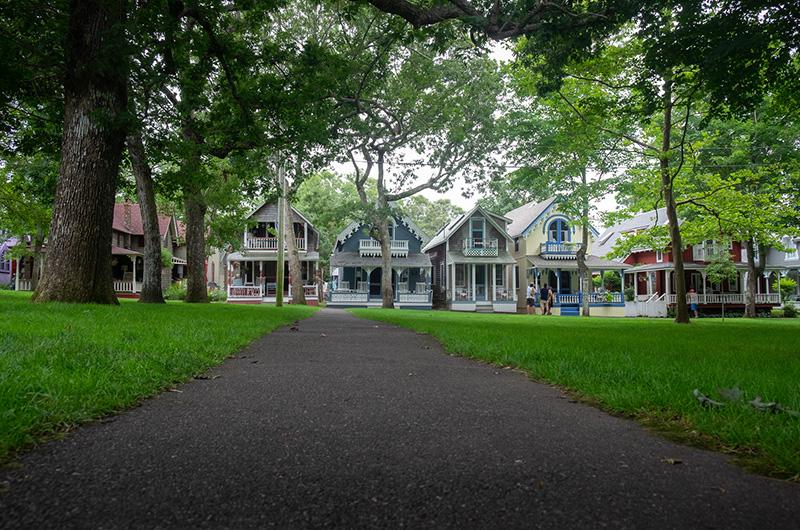 Methodist revival meetings were first held under oak trees in Wesleyan Grove.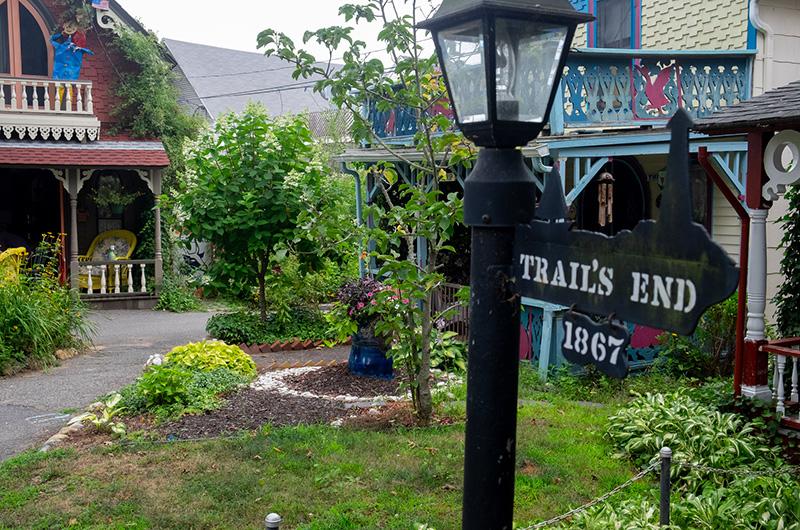 Side "streets" offer glimpses of front and back yards.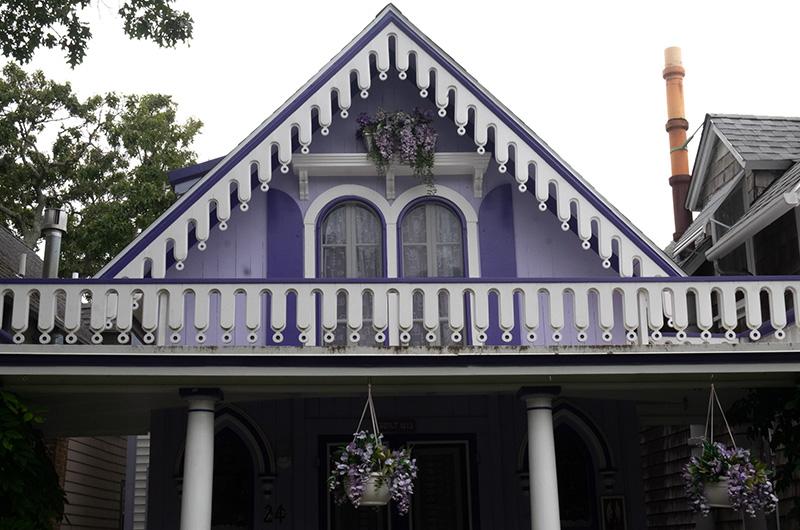 Gingerbread detailing is called carpenter's gothic.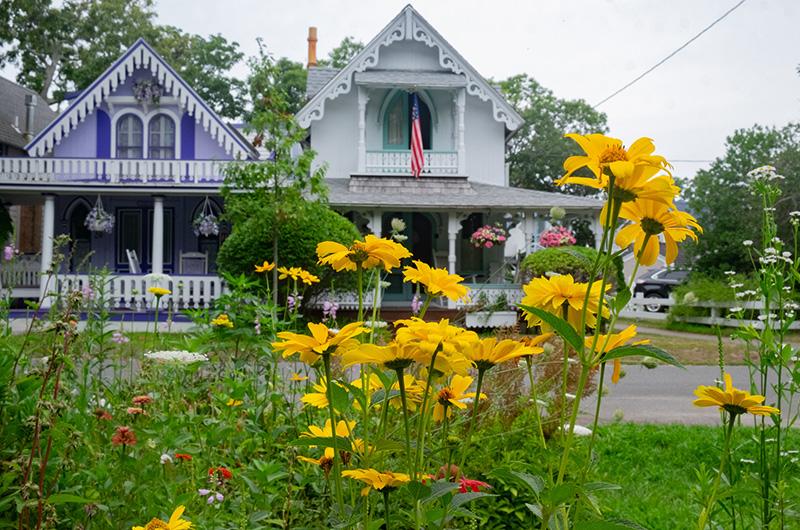 Camp Ground sits alongside downtown Oak Bluffs, sunset Lake, and Oak Bluffs harbor.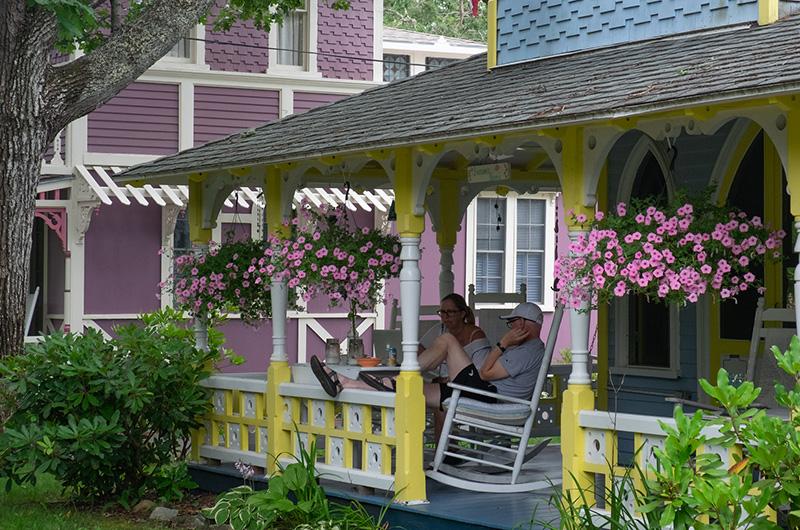 Peaching out with the petunias on the front porch.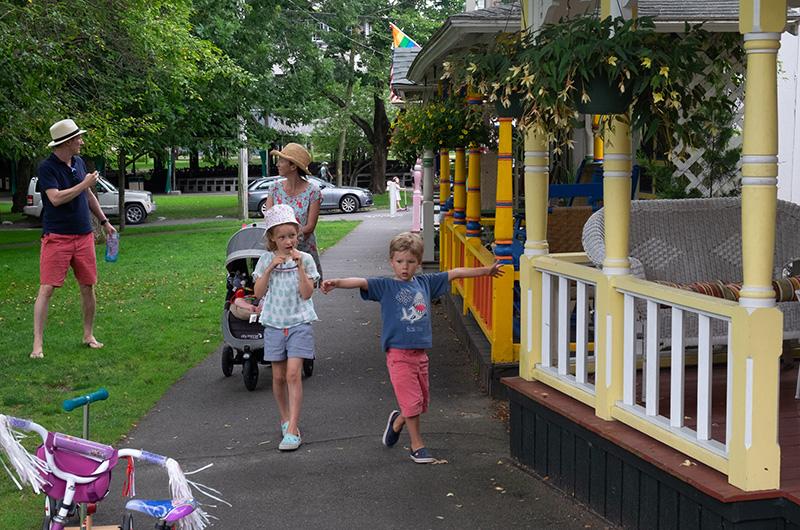 Many cottages have stayed in the same family for generations.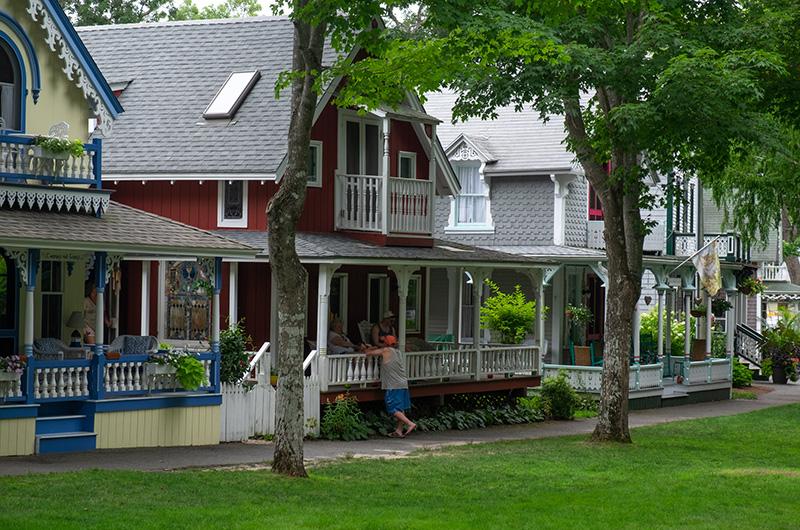 Close proximity invites neighborliness.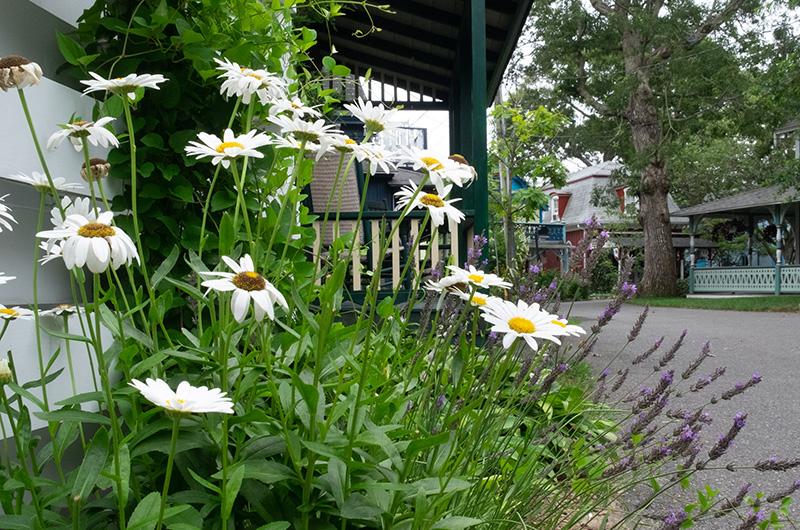 Small gardens bursting with flowers brighten cottages.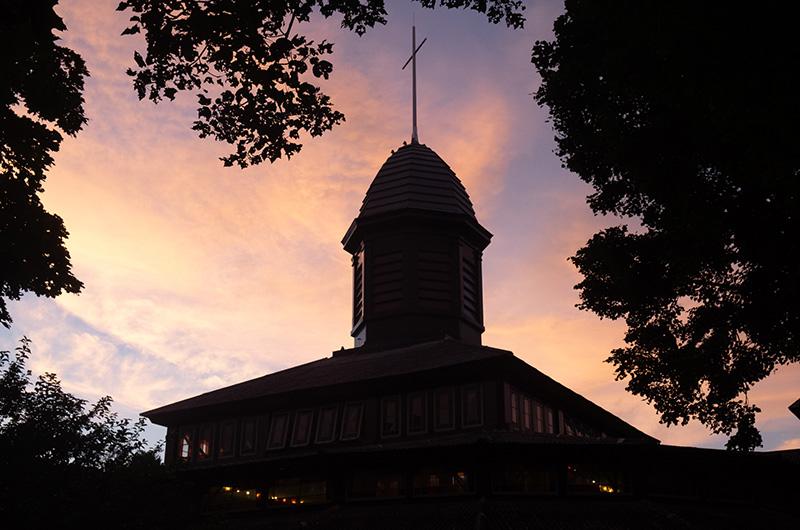 Historic Tabernacle at day's end.
All photos by Mark Alan Lovewell.
Camp Ground
photography
summer
2 responses to "Making Summer Memories in the Oak Bluffs Camp Ground: A Photo Tour"