July 19: Blueberry Festival, Theater, Parades & More
July 19, 2018
All over the island, blueberries are ripening, but you don't need to pick your own. The annual Blueberry Festival at the West Tisbury Congregational Church is Saturday at noon. All the blueberry treats you could dream of await: Try the blueberry-peach cobbler or the blueberry-pomegranate smoothie. Sip on blueberry iced tea and take home a blueberry pie, a blueberry coffee cake, blueberry muffins, scones or even a jar of blueberry jam. Fresh flower bouquets will be for sale, too.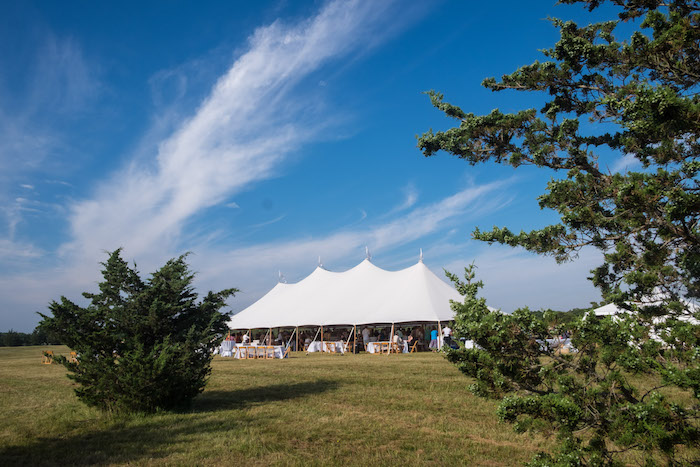 Besides feasting on blueberries, we're going to spend as much time as we can outside this weekend enjoying the spectacular beauty of Martha's Vineyard in high summer. Tonight we start with a great event, the annual Water Tasting by the Sea to benefit the Vineyard House, which provides supportive housing for Islanders in early recovery. The setting for this important fundraiser—the Friedman Estate on Oyster Pond—is one of the most beautiful on the Island.
Friday, July 20 | Drama Major
Tonight we're picking up supper to go from the new Black Sheep Mercantile out at the airport and then heading to the Tisbury Amphitheater for a performance of Hamlet at 5 p.m. If you're up for a late evening, join us in Edgartown later on for some live music. The Dock Dance Bank plays at the Port Hunter starting at 10 p.m. In the mood for a film instead? Sorry to Bother You, the new movie from Boots Riley, plays at the Strand at 8 p.m., and the true-crime thriller American Animals is on screen at the Capawock (also at 8 p.m.).
Saturday, July 21 | Fest or Feast
Before you hit the Blueberry Festival (between noon and 4 p.m.), why not head up to Aquinnah this morning—have breakfast at the Aquinnah Shop and then stop by the 12th Annual Native American Artisans Festival at the Aquinnah Cultural Center (11 a.m. to 4 p.m.). This afternoon between 5 p.m. and 7 p.m., stop by the A Gallery on State Road in West Tisbury for an opening reception for artists Lily Morris, Jennifer Joanou, Brigitte Cornand, and James Langlois. Then you can head down to Oak Bluffs for the Portuguese Holy Ghost Feast & Festival, which starts at 5 p.m. (It continues on Sunday with a parade starting at 11 a.m.). The Featherstone Annual Gala is also on tonight, starting at 5 p.m.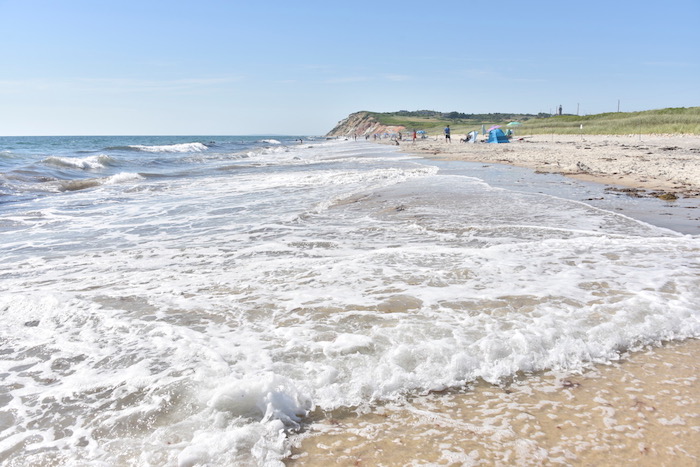 Sunday, July 22 | Songs and Stories
We'd like to be at Union Chapel this morning at 11 a.m. to listen to the U.S. Slave Songs Spiritual Choir and to hear about the history of these important spirituals. After that we're retiring to the beach for the rest of the day until we enjoy our Sunday evening art stroll to galleries with openings, and then settle in our seats at the Chilmark Community Center to hear Seymour Hersh discuss his new book, Reporter, as part of the M.V. Author Series (7:30 p.m. at the Chilmark Community Center).
SAVE THE DATE
Jul 29 40th Annual Possible Dreams Auction | Find Out More
Aug 15 Grand Illumination Night | Find Out More
Aug 16 – Aug 19 Martha's Vineyard Agricultural Fair | Find Out More
Want to receive Island Time by email? Sign up for our twice-weekly newsletter and find out what's happening on Martha's Vineyard.
Top photo by Susie Middleton; bottom photo by Jeanna Shepard
events
things to do