The Envelope, Please: Best of The Vineyard Food & Drink Winners
July 5, 2018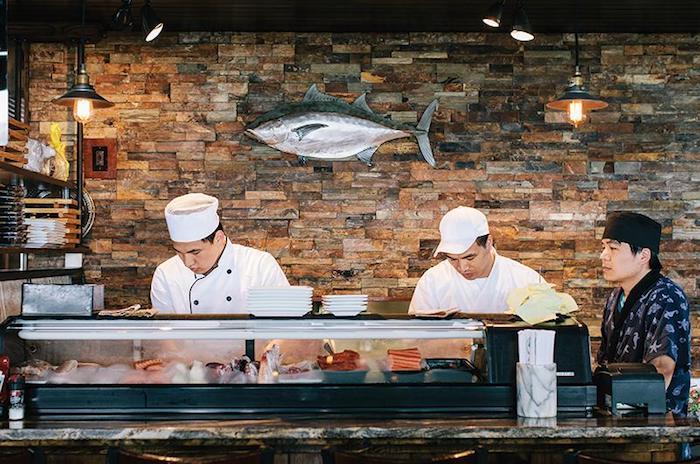 The best lobster roll on the Island? The place for great cocktails? The tastiest chowder? Look no further; here are the answers you're looking for in the list of winners (and runners-up) in the food and drink categories of the Best of the Vineyard contest, 2018.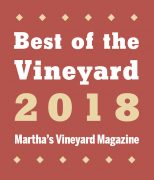 Sponsored by Martha's Vineyard Magazine, the contest asks readers to choose their favorite Island businesses in 87 categories. Of course not all of those are edible categories (Best Beach, Best Fishing Charter), but the entire list of Food and Drink winners is now on line here at the magazine's website.
From donuts to fine dining, clambakes to fish markets, stick with these winners if you're looking for a delicious Vineyard vacation.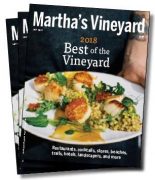 If you'd like to see the entire list of winners (including non-edibles), you can purchase the Best of the Vineyard 2018 issue here.
Photo of Lookout Tavern sushi chefs, top: Elizabeth Cecil
Martha's Vineyard Magazine cover photo: Elizabeth Cecil
Best of the Vineyard
Martha's Vineyard Magazine